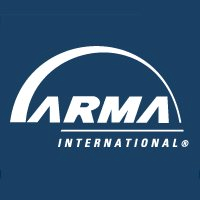 Enactment of the Presidential and Federal Records Act Amendments is a significant step toward giving information management professionals the tools they need to implement a modern recordkeeping system throughout the federal government.
Overland Park, KS (PRWEB) November 14, 2014
ARMA International, a not-for-profit professional association and the authority on managing information as a strategic asset, commends the U.S. House of Representatives and the Senate for working together to pass the Presidential and Federal Records Act Amendments (H.R.1233). The legislation suggests improvements to the Federal Records Act, originally enacted more than 60 years ago to address poor recordkeeping practices. The Act also addresses the uncertainty associated with handling of executive privilege claims over Presidential records. The legislation will now be sent to the President for his signature.
"Despite the best efforts of the National Archives to modernize federal records management policies and practices, antiquated laws have made it difficult for federal professionals who manage records to handle the growing volume of electronic communications," noted Liz Icenogle, ARMA International's associate director of Government Affairs. "This legislation will make their jobs a little bit easier."
The measure updates the definition of what constitutes a "record" regardless of its form or characteristic by removing references to specific kinds of physical media, such as audio and audiovisual records. It gives the National Archives and Records Administration (NARA) the needed authority to issue regulations on what constitutes a record for purposes of preserving, maintaining and handling electronic communications. Importantly, the legislation prohibits federal employees from creating or sending a record from a nonofficial electronic messaging account, such as their personal phones or e-mail accounts, without ensuring that the record was transmitted using an official electronic messaging account.
"Enactment of the Presidential and Federal Records Act Amendments is a significant step toward giving information management professionals the tools they need to implement a modern recordkeeping system throughout the federal government," Icenogle said. "ARMA International looks forward to working with Congress and the Administration to do more to address the government's compliance challenges and to make information governance a priority of the U.S. government."