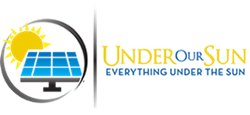 (PRWEB) November 16, 2014
There has never been a better time to install residential solar panels than today. The economy is on the rise and people have excess cash to spend and they are ready to invest in their homes and future. With the world talking climate change and renewable energy stocks on the rise in inquiries for solar energy has exploded, as indicated by the volume Under Our Sun has processed in residential Solar leads.
This explosion in residential solar leads is due to the dynamic marketing techniques used by Under Our Sun's call center team. Sales driven and goal oriented, these go-getters don't stop until they get the red hot leads renewable energy installers crave for. These leads include the following types: the Utility Bill Leads, in which potential customers are asked how much the spend on energy a month on their electricity bill. The Phone Appointment, in where a phone appointment is made with the assurance that a Certifies solar specialist will contact them within 48 hours. And finally the Double Verified In-home appointment, in which the call center schedules a date and time for the installer's sales team to visit the home owner. With these powerful packages, it's no wonder Under Our Sun had to expand to handle the growth in residential solar leads.
Under Our Sun has been the leader in residential solar lead generation for over 15 years. They stay the top producer by offering a service that is second to none. Under Our Sun provides an impressive return on investment (ROI) with their nationwide, premium residential solar leads. They cater their leads specifically to installer's specifications, including the ability to have visual over head mapping of the customer's home. They offer an exclusive web portal back office that provides e-mail or text messages notifications of new leads in real time, as well as their ability to integrate with any current lead management system, and gives the flexibility and ease to respond to the leads in a timely manner.
For more information, please visit http://www.underoursun.com/ or call (415) 390-5962