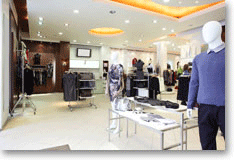 Each member of the JD Electric Services team brings specialized skills and experience to every project.
Toronto Ontario (PRWEB) November 18, 2014
With the clocks turned back one hour across north America the sun is setting earlier in the evening making exterior security lighting and monitoring all that more important. Many cities report higher incidents of pedestrian fatalities during this time change adjustment period due to the lack of visibility in the dark.
As a precaution, business owners are reminded to ensure their properties are adequately lit to provide a safe path of travel for their customers and employees. Security lighting is a relatively low cost investment when one considers the risk of loss of life and or potential risk of property damage due to vandalism, which also often occurs at night in poorly lit and/or unmonitored areas. Consulting with a professional on where to best place both lighting and security to ensure adequate coverage is a route many business and property owners should consider.
There are many solutions available that can increase the visibility and security of a property. Electrical Contractor, Dave De Ciantis of JD Electric Services, Concord, Ont. Comments "Our approach to a solution is twofold; it is a combination of the type, position and timing of the lighting that work together to provide a more secured area. When cameras are added the security is compounded and the risk factors decrease significantly." If lighting is installed in the wrong spot, insufficient brightness or turning off or on at the wrong time, the situation is virtually no better than without the light. Mr. De Ciantis also states in addition to the lighting and camera installation, "Business and property owners need to be aware of the laws in their area regarding the usage of security footage in court, should an incident occur. Signs visibly posted stating the use of cameras is recommended, however, they can also give a false sense of security if cameras are not installed." Whichever course of action one decides to pursue, shedding a little light can go a long way in the world of security.
JD Electric Services is a full service electrical contractor servicing the Greater Toronto Area (GTA) for more than 35 years. Known for their professionalism, JD Electric Services has the knowledge and expertise to handle all electrical needs of their clients on time and budget. Specializing in fire and life safety systems and members of the Electrical Safety Authority, located in Concord, Ontario just north of Toronto JD Electric Services customer focused team is ready to assist. For more information please call 905-660-0016 or visit the company website at http://www.jdelectric.com .