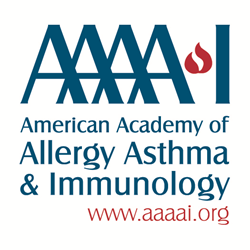 Milwaukee, WI (PRWEB) November 18, 2014
According to a new study, led by King's College in London, infants who have impaired skin barriers and are exposed to peanut proteins – which can be found in household dust – are more likely to develop sensitivities to peanuts.
The article was published on November 18 in The Journal of Allergy and Clinical Immunology (JACI), an official journal of the American Academy of Allergy, Asthma & Immunology (AAAAI).
"Our findings point to a biological plausibility that environmental peanut exposure might be sensitizing children through an impaired skin barrier," first author Helen Brough, MA (Hons), MSc, MBBS, FRCPCH, explained in the study.
The study examined the amount of peanut proteins which 359 infants, from a high-risk cohort, were exposed to by vacuuming and analyzing household dust found on the living room floor. Peanut-based food can leave peanut proteins behind in household dust, even after regular cleaning.
The children, aged 3-15 months, were considered to be at a high risk of developing peanut allergy because they were either allergic to cow's milk or egg and/or prone to eczema. In this study, researchers found that exposure to dust with peanut proteins doubled the risk of peanut allergy. Children with a history of eczema were at greater risk.
"The effect of peanut dust exposure on peanut sensitization is augmented in children with a history of atopic dermatitis (eczema) and even further in children with a history of severe eczema," according to senior author Gideon Lack, MD.
The study calls for further research to examine what's being coined as dual-allergen-exposure theory, that is, testing the idea that while exposure to allergens through the skin can create sensitivities, perhaps consumption of these food proteins early in life can build a tolerance in the body. Regardless, reducing the environmental exposure to food allergens could be explored to prevent the development of food sensitization and food allergies.
"It may be that the timing and balance of skin and oral exposure to a particular food, early in life, especially for atopic children, could determine whether a child develops an allergy or tolerance to that food," collaborating author Scott Sicherer, MD, FAAAAI, from Jaffe Food Allergy Institute & Icahn School of Medicine at Mount Sinai explained.
More information on food allergies and eczema is available at the AAAAI website. The full study was performed in collaboration with the NIH/NIAID funded Consortium for Food Allergy Research (CoFAR) and can be accessed through the JACI.
The AAAAI represents allergists, asthma specialists, clinical immunologists, allied health professionals and others with a special interest in the research and treatment of allergic and immunologic diseases. Established in 1943, the AAAAI has more than 6,800 members in the United States, Canada and 72 other countries. The AAAAI's Find an Allergist/Immunologist service is a trusted resource to help you find a specialist close to home.
###