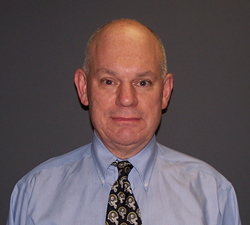 Pittsburgh, PA (PRWEB) November 14, 2014
Michael Stypula, DDS, participates in Pancreatic Cancer Awareness Month this November by offering information about periodontal disease and its connection to cancer. At his dental office in Pittsburgh, PA, Dr. Stypula provides screenings and treatment for patients who are experiencing redness, tenderness and bleeding of the gums.
While good oral hygiene has been touted primarily as a method of reducing the risk of cavities, its role in the prevention of periodontal disease is just as critical. It begins as plaque, which is a sticky paste composed of bacteria and food acids in the mouth. Brushing, flossing and regular dental visits at Dr. Stypula's dental office in Pittsburgh, PA can remove plaque, but if it is allowed to go unchecked, it hardens into tartar. Below the gum line, tartar irritates the tender tissues and creates pockets that harbor infection. In its early stages, this infection is known as gingivitis, and it can be treated by the removal of tartar with a special dental tool. Although poor dental hygiene is the primary cause of gingivitis, it can be triggered or worsened by other risk factors, such as hormonal changes, tobacco use, genetics or some medications. It is estimated that 75 percent of Americans have some form of gum disease.
According to a Harvard University School of Public Health study, scientists have discovered a strong link between the presence of advanced gum disease and a 63 percent higher incidence of pancreatic cancer in men. Even in its more moderate stages, gum disease correlates with a 14 percent increase in the risk of lung, kidney and blood cancers. Research indicates that it is the imbalance of bacteria in the mouth that first leads to periodontal disease. Bacteria can enter the bloodstream and damage other organs and the immune system. Dr. Stypula can help his patients by identifying and treating periodontal disease in its early stages to lower the risk of cancer.
Patients who would like to celebrate Pancreatic Cancer Awareness Month by preventing and treating gum disease can find more information on Dr. Stypula's website, or schedule an appointment with his dental office in Pittsburgh, PA.
About the Doctor
Dr. Michael Stypula is a periodontist offering patients personalized dental care in Pittsburgh, Pennsylvania. Dr. Michael Stypula graduated from St. Bonaventure University and received a BS in Biology. He then attended Temple University School of Dentistry, where he was awarded his Doctor of Dental Science (D.D.S.) degree. At the University of Pittsburgh, School of Dental Medicine Dr. Stypula received his training in periodontics and implants and earned his degree of M.D.S. Dr. Stypula is part of one percent of dental professionals providing the LANAP® FDA cleared laser procedure for gum disease treatment. His practice is dedicated to oral health. To learn more about their dental services, please visit http://www.pittsburgh-periodontist.com and call (412) 348-8833.