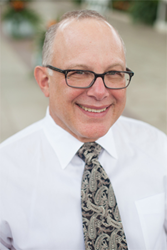 Chesterfield, MO (PRWEB) November 14, 2014
Dental implants in Chesterfield, MO are now available as tooth replacement options, through Dr. Stephen Snitzer. Dental implants have quickly become the preferred method of tooth replacement over traditional treatments such as bridges or dentures. Rather than simply resting on the gums, like removable dentures, dental implants are placed directly into the jaw bone, making them a more effective long term solution for replacing missing teeth.
Traditional treatment options for missing teeth can have many associated complications. For example, removable dentures often contribute to bone loss in the jaw which can significantly affect facial structure as well as the fit of the denture itself. Fixed bridges, another traditional method for tooth replacement, are put into place by grinding down healthy neighboring teeth for support, making them much more susceptible to damage and decay.
Dental implants are the preferred method of tooth replacement for patients and dental professionals alike because they yield more favorable long term results. The process for receiving dental implants in Chesterfield, MO involves titanium posts being placed within jaw bone, which allows for the implants to securely fuse with natural bone through a process known as osseointegration. Fully integrated dental implants do not move around or slip and are practically indistinguishable from natural teeth, as the titanium posts are topped with tooth colored implant crowns. One of the great advantages of dental implants is the fact that their presence in the jaw bone stimulates the maintenance of bone density, which helps prevent the bone loss associated with missing teeth. Dental implants are resilient and resistant to decay because of their titanium structure.
It is estimated that 69 percent of people age 35 to 44 in the United States have lost at least one tooth because of gum disease, decay, or physical injury, and around 26 percent of people 74 and older have lost all of their permanent teeth. While a common occurrence in this country, Dr. Snitzer wants residents to understand the importance of replacing teeth. Open spaces in the mouth left by teeth that have been lost create the potential for other oral health complications.
Dental implant technology is constantly being improved to offer patients the most effective and long term solutions for replacing missing teeth. Dental implants, if cared for properly, can last a lifetime and are truly an effective option for people suffering from tooth loss. Chesterfield, MO patients looking for more information about dental implants should contact Dr. Snitzer's office at (314) 720-8547 or visit his website at http://www.stlouisperiodontist.com.
About the Doctor
Dr. Stephen Snitzer is a periodontist offering personalized dental care for patients in Chesterfield, MO and the St. Louis area. Dr. Snitzer earned his dental degree at the University of Missouri at Kansas City. Following his graduation, he completed a residency in Periodontics at the University of Iowa, where he earned a certificate of specialization in Periodontics and a Master of Science degree. Dr. Snitzer is a member of the American Academy of Periodontology, the American Dental Association, and the International Congress of Oral Implantologists, among others. He also belongs to the one percent of dental professionals currently providing the LANAP® Protocol, the first FDA-cleared laser procedure for gum disease and periodontal treatment. To learn more about Dr. Snitzer and the dental services he provides, visit his website at http://www.stlouisperiodontist.com or make an appointment at (314) 720-8547.