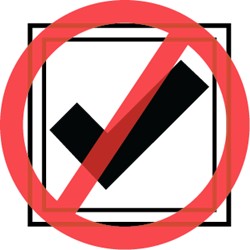 Fort Worth, Texas (PRWEB) November 15, 2014
Mike Coffey, president and founder of background screening firm Imperative Information Group will present the webinar 'Outside the Box: Developing a Legally Compliant and Effective Criminal History' on Tuesday, November 18, 2014 from 1:00pm to 2:00pm Central Time.
Nationwide, the "ban the box" movement is limiting when and what employers can ask applicants about their criminal history. Federal agencies like the EEOC, state legislatures, and even municipalities have weighed in on this topic, leaving employers in a quandary as to how to make an informed hiring decision without running afoul of myriad laws. In this one-hour free HRCI-credit approved webinar, Coffey will examine and discuss the issues surrounding "ban the box" and potential responses from employers.
To register for this complimentary webinar, please visit http://www.imperativeinfo.com/11_18_2014.
The series continues with two more webinars over the next two months. Human resource professionals and business owners can register for each webinar below:
December 16: Creating a Criminal History Evaluation Tool: In order to effectively and consistently evaluate the criminal histories of prospective and current employees, it is important that employers consider which criminal offenses are relevant to specific jobs. Additionally, the age and frequency of offenses should also be considered when evaluating relevancy.
However, Mike Coffey, SPHR, maintains that criminal records, even those that are not directly related to a particular position's risk factors, may still be relevant in selecting the right candidate.
In this webinar, Mike will walk through the federal, state, and local issues surrounding employers' evaluation of candidates' criminal history information. Mike will also review tools for developing and documenting policies concerning the impact of individuals' criminal histories on their employment eligibility.
January 28: DOT Driver Qualifications and Background Checks: The Federal Motor Carrier Safety Regulations list a host of requirements for employers regulated by the federal Department of Transportation. In this presentation, Mike will discuss the FMCSR's requirements for the application and employment background check process.
These webinars are approved for one hour of general recertification credit for certified human resources professionals through the HR Certification Institute. Interested employers can register for the webinars at http://www.imperativeinfo.com/webinars.
Imperative Information Group is Fort Worth, Texas based employment background screening firm serving small and medium-sized employer in multiple industries. Mike Coffey is past president of the Fort Worth Human Resource Management Association and also a board member of the Texas Business Association.