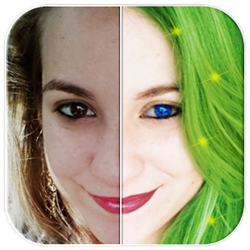 (PRWEB) November 16, 2014
Black Mountain has published a marketing piece detailing the optimization of its creative image app, Photography Editor, for Android* tablets powered by Intel® Atom™ Processors. Users of this device now have access to an easy-to-use editing app that allows them to quickly enhance and share their life snapshots.
The brochure discusses the successful collaboration between Black Mountain and Intel® that has allowed the enhanced version of Photography Editor for Android* devices. Users will appreciate a vast number of image editing options that range from the basics, such as brightness and saturation, to more detailed choices, such as changing a subject's hair color, mouth, or nose. Edits can be just for fun, or to perfect a captured memory. Users can edit saved pictures or ones taken at that moment, then easily share them via social media outlets. The piece explains in detail all of the features and benefits the app brings to the versatile platform of Intel® Atom™ Processor-based tablets for Android*.
Recently optimized for the capabilities this device can support, Photography Editor offers the ability to edit photos in a detailed manner while on the fly, from just about anywhere. As an Intel® Software Partner, Black Mountain experiences the benefits of the portfolio of technical and support services within the Intel® Developer Zone.
About Black Mountain
The enterprise began developing apps for Google Play Store two years ago. Nowadays 'My Fake Look' is the most popular app from Black Mountain. It has more than 20 million downloads. The company is also preparing itself to focus on photography apps and counts with Intel partnership.
About the Intel Developer Zone
The Intel Developer Zone supports independent developers and software companies of all sizes and skill levels with technical communities, go-to-market resources, and business opportunities. To learn more about becoming an Intel Software Partner, join the Intel Developer Zone. For more information, visit: https://software.intel.com/.
Intel, the Intel logo and Intel Inside are trademarks of Intel Corporation in the U.S. and/or other countries.
*Other names and brands may be claimed as the property of others.
Copyright © 2014 Intel Corporation. All rights reserved.