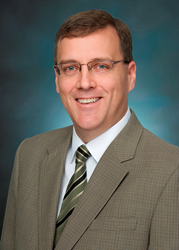 Phoenix, Arizona (PRWEB) November 17, 2014
Lewis Roca Rothgerber LLP is proud to announce that Stanley B. Lutz has joined the firm's regulatory and government practice. Lutz is of counsel and based in Lewis Roca Rothgerber's Phoenix office.
Lutz focuses his practice on environmental, land, water and utility matters. He has counseled clients in a wide range of complex commercial, regulatory and litigation disputes and regularly represents clients in state and federal courts and before various administrative agencies, including the Arizona Corporation Commission, with respect to regulatory oversight and enforcement, water, condemnation, utility and land use issues.
Lutz also has extensive experience working on transactional matters, acquisitions and complex commercial litigation. He has represented private utilities being acquired by both governmental and private entities. In addition, he has represented clients in numerous courts, including the Arizona Supreme Court and Court of Appeals, on a variety of commercial, land and environmental issues.
He is a member of the construction law section of the State Bar of Arizona, the litigation section of the American Bar Association and the Maricopa County Bar Association.
About Lewis Roca Rothgerber LLP
Lewis Roca Rothgerber LLP is one of the largest law firms in the Western U.S. The firm maintains thriving practices in intellectual property, litigation, real estate, business transactions, gaming, banking, bankruptcy and energy and natural resources with more than 250 attorneys across nine offices including Phoenix, Tucson, Denver, Colorado Springs, Albuquerque, Casper, Las Vegas, Reno and Silicon Valley. For additional information, please visit http://www.LRRLaw.com.