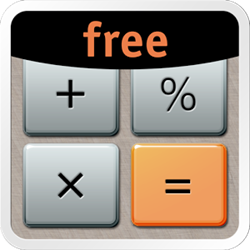 (PRWEB) November 17, 2014
The team at Digitalchemy LLC has published a two-page brochure detailing the optimization of its handy, highly-rated app, Calculator Plus, for Intel® Atom™ Processor-based tablets for Android*. The easy-to-use, intuitive app can now be accessed by a larger base of on-the-go mobile device users.
The two-pager describes the productive collaboration between Digitalchemy and Intel® that has backed the availability of Calculator Plus Free on Android*. Users will appreciate calculations made easy as the app's memory keeps a running total, while remembering everything even if users take a break then resume their work at a later time. The same calculation never needs to be done twice, and advanced math functions are also available. The brochure elaborates on all features and benefits Android* users can expect on the powerful device.
The app's beautiful design and elegant fonts are crisp and clear on Intel® Atom™ Processor-based tablets for Android*, and users will take advantage of the portability provided, as they need to do calculations while shopping, balancing a checkbook, or finishing up a homework assignment. As an Intel® Software Partner, Digitalchemy experiences the benefits of the portfolio of technical and support services within the Intel® Developer Zone.
About Digitalchemy
At Digitalchemy, LLC, we create outstandingly simple solutions for the everyday needs of active people. We pride ourselves on creating each app from a blend of the same three ingredients: a commonsense touch that helps you succeed, a creative touch to add some fun to every task, and a touch of engineering so it just works. Founded in 2010, Digitalchemy, LLC is based in Redmond, WA. To learn more, visit: http://www.digitalchemy.us/.
About the Intel Developer Zone
The Intel Developer Zone supports independent developers and software companies of all sizes and skill levels with technical communities, go-to-market resources, and business opportunities. To learn more about becoming an Intel Software Partner, join the Intel Developer Zone. For more information, visit: https://software.intel.com/.
Intel, the Intel logo and Intel Inside are trademarks of Intel Corporation in the U.S. and/or other countries.
*Other names and brands may be claimed as the property of others.
Copyright © 2014 Intel Corporation. All rights reserved.