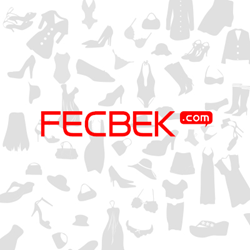 (PRWEB) November 15, 2014
Thanksgiving Day is coming closer and closer, and every company has its own way to celebrate it. Today, Fecbek.com, a well-known clothing retailer in China, introduces the way it celebrates Thanksgiving Day, which seems to be rather special and unique.
Fecbek.com has a special activity called "Who Stole My Little Balloon." Every employee in this company will choose a balloon with another employee's name inside. Then, the first employee should treat the second one with a meal. In return, the second employee should buy a little gift and say something grateful to the first one. This game gives an excellent opportunity for everyone of this company to sit down and know each other in a better and a more informal way. As a matter of fact, collaboration has been a big challenge that almost all enterprises may encounter in the recent decades. Hence, organizing an outstanding activity to promote cooperation among employees seems to be the best way to help them get to know the real meanings of teamwork and team spirit.
There should be many other activities on Thanksgiving Day. Fecbek.com (http://www.fecbek.com) is offering a wide range of products for its worldwide customers. Those who are fond of purchasing goods should not miss it.