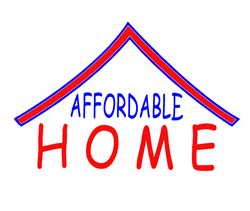 the most affordable small housing area, Cumberland, Maryland/West Virginia
Chicago, IL (PRWEB) November 15, 2014
The National Association of Home Builders (NAHB) released its latest "Housing Opportunity Index" for the third quarter of 2014. Peoples Home Equity was delighted to read that even while home prices have kept rising affordability in the market has dipped just 0.8%.
In total, "61.8 percent of new and existing homes sold between the beginning of July and the end of September were affordable to families earning the U.S. median income of $63,900. This is down from the 62.6 percent of homes sold that were affordable to median-income earners in the second quarter." The culprit to falling affordability, rising home prices, "increased from $214,000 in the second quarter to $221,000 in the third quarter."
The NAHB Chairman Kevin Kelly highlighted the current real estate environment as ""Low mortgage rates, strong job growth and affordable home prices make this a good time to buy a home." This is true, 30-year fixed mortgage rates have declined 0.40% year-over-year. Unemployment has fallen from 7.2% in October 2013 to just 5.8% in October of this year. Even though home prices are up 3.2% year-over-year this improvement in jobs (and wages) and the decline in rates has made it far more affordable for Americans to buy a property.
In terms of the America's most affordable major housing area to purchase a property, the NAHB listed the Youngstown-Warren-Boardman, of Ohio and Pennsylvania. This area recorded 89.1% "of all new and existing homes sold in this year's third quarter" as affordable to families earning a median income of $52,700. In terms of the most affordable small housing area, Cumberland, Maryland/West Virginia and Kokomo, Indiana ranked the top with 94.8% "of homes sold in the third quarter being affordable to those earning the median income of $54,100 in Cumberland and $56,900 in Kokomo." Syracuse, New York, Harrisburg-Carlisle, Pennsylvania, and Dayton, Ohio also ranked affordable in descending order.
The least affordable area was San Francisco-San Mateo-Redwood City areas of California. There just 11.4% of homes sold in the third quarter were affordable to families earning the area's median income of $100,400." Other less affordable areas included Los Angeles-Long Beach-Glendale California, Santa Ana-Anaheim-Irvine, California, San Jose-Sunnyvale-Santa Clara, California, and New York-White Plains-Wayne, New York and New Jersey.
Contact a Peoples Home Equity loan officer today at: 262-563-4026