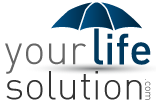 Chicago, IL (PRWEB) November 16, 2014
YourLifeSolution.com, a service which displays instant online life insurance quotes from competing carriers, is today alerting those in law enforcement that their rates for individually underwritten life insurance are nearly never any higher than that of those with white collar professions. "According to the most recent actuarial data, police officers are only about 4-5 times more likely to die on the job than white collar employees. Outside of extreme cases, most police face no significant risk of dying on the job and many common professions such as truck drivers and lineman are actually more dangerous. It's because of this reality that life insurance carriers rarely ever offer a substandard rating to those in law enforcement", said Eric Smith, the founder and independent life insurance agent of YourLifeSolution.com.
YourLifeSolution.com's founder has based this assessment off the following actuarial data from the the Bureau of Labor:
http://www.bls.gov/iif/oshwc/cfoi/cfch0012.pdf
YourLifeSolution.com encourages all consumers to view their own life insurance quotes on YourLifeSolution.com. Information can also be obtained directly from Eric Smith at 888.374.2764.