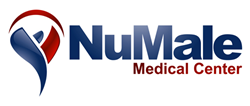 Denver, CO (PRWEB) November 17, 2014
NuMale Medical Center announced today that its newest office in Denver, Colorado is poised to exceed expectations. The office, which opened today, will provide men in Denver with access to NuMale's unique, medically based approach to treating sexual dysfunction and aging-related conditions while restoring confidence and improving relationships.
Led by Chief Medical Officer Dr. Christopher Asandra, MD, NuMale has responded to fast-growing demand for its services since its founding in May 2013 by expanding its nationwide footprint. Response to the company's new office in Denver has been exceptional, with overwhelming response from men in the Mile High City.
Relying on the latest science and employing state-of-the-art treatments, NuMale has helped tens of thousands of men suffering from conditions like erectile dysfunction (ED), low testosterone (Low-T), and even hair loss. Every one of NuMale's patients receives a comprehensive, confidential medical consultation on their first visit. This allows NuMale's expert medical team to customize a treatment plan that addresses each patient's specific needs in the safest, most effective manner possible.
Men in Denver are demanding safe, effective treatments for ED, premature ejaculation, Low-T, low libido, and hair loss. To meet these demands, NuMale's clinics offer NeoGraft® hair transplantation, which provides patients with natural-looking results and very quick recovery. NuMale also employs FDA-approved treatments and the most innovative medical techniques, including the PriapusTM procedure, to successfully treat ED in over 98 percent of cases.
"The response to our Denver opening has been very encouraging," said Dr. Asandra. "We help men regain confidence, restore relationships, and improve their overall health every day. I am proud of the work we do, and I am proud that we are having such a powerful impact on so many men in Colorado."
NuMale Medical Center's Denver office is located at 8200 E. Belleview Ave, Suite 230C, Greenwood Village, CO 80111. Conveniently located just off Interstate 25, the new office will also serve residents of the surrounding counties and areas including Lakewood, Aurora, and Centennial.
To help introduce patients to their safe, comprehensive approach to men's health, NuMale's Denver office is offering a special $99 consultation. For more information, or to schedule an appointment at NuMale's newest office in Colorado, please call (303) 848-3070 or visit http://www.numale.com.
About NuMale Medical Center
NuMale Medical Center is a leading national provider of customized, comprehensive treatment for male sexual dysfunction and enhancement. NuMale helps men suffering from erectile dysfunction (E.D.), low testosterone (Low-T), premature ejaculation (P.E.) and low sex drive, utilizing a wide range of the most highly-respected, FDA-approved treatments. NuMale's innovative services include bio-identical hormone replacement, NeoGraft® hair restoration, and the Priapus™ procedure. Founded and led by accomplished physician Dr. Christopher Asandra, NuMale Medical Center has expanded rapidly in its first year, with eight facilities nationwide and many more to come. Learn more at numale.com and follow the company on Facebook, Twitter and LinkedIn.