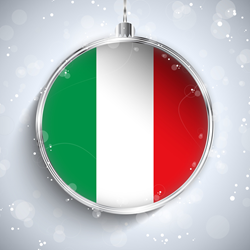 Youngstown OH (PRWEB) November 18, 2014
Italian food specialist Gourmet Italian is pleased to offer the fresh flavors of Christmas in Italy—ready to be enjoyed by friends and family for the 2014 Christmas season. The annual batch of panettone is in stock, along with the sweet nougat treat, torrone. A variety of imported panettone and torrone flavors and brands are now available at the Gourmet Italian food store at GourmetItalian.com.
Christmas in Italy is considered the most important holiday of the year. In fact, the holiday is so treasured that holiday celebrations begin December 8th each year and run for an entire month. Traditions include the shepherds, or Zampognari, playing bagpipes as they walk through the villages, decorated trees, and even a female version of Old Saint Nick known as La Befana—an elderly female who flies the Italian countryside on a broom, bringing presents to children.
But no celebration in Italy is complete without the delicious tastes of Italian food for the Christmas season! Italians celebrate Christmas with a variety of sweat treats, but two perennial favorites are panettone and torrone.
Panettone is an Italian sweetbread treat enjoyed during the Christmas season each year. It is unusual because its seasonal status means panettone is only prepared in Italy once a year. Each September, a batch of the tasty treat is prepared and shipped to distributors ready to sell, fresh, just in time for the holidays. The Gourmet Italian website offers panettone by Flamigni, La Florentine, Mussini, Maina, Sidari, and Tre Marie, and includes a wide variety of flavors.
Another Christmas favorite is torrone—an Italian nougat candy treat made of whipped egg whites, honey, vanilla, and either walnuts or almonds. The sweet concoction is crafted into a triangle, bar, or round cake shape and is another option for a sweet and classy ending to a delicious holiday meal. The Gourmet Italian website offers torrone by La Florentine, Ferrara, and Pegamena, with flavors including chocolate, pistachio, almond, and more.
Panettone and torrone can be purchased on the Gourmet Italian website. Both sweet treats are a delicious choice for gift-giving to friends and family during the holiday season.
Wholesale Food Network LLC operates out of Youngstown, Ohio, and has been doing business under the "Gourmet Italian" name since January 2009. For more information on any of their products, please visit the Gourmet Italian food store website.