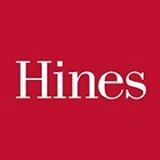 The product has provided us with the ability to report on usage we have never been able to report on previously.
Boston, MA (PRWEB) November 20, 2014
How did Hines, one of the largest real estate management institutions, gain valuable insights into every corner of their portal usage? After understanding the need for more information on their portal segments, search, and understanding of end user needs, Hines quickly realized that their greatest challenge was finding a product that would cover the broad spectrum of reports they were seeking. With up to 5,000 employees using their portal, Hines understood the necessity of acquiring a product that could provide detailed and comprehensive reports on their portal usage. Hines quickly turned to CardioLog Analytics, as the only solution to improve the usability of their intranet, drive portal collaboration, boost their ROI, and enhance the overall productivity of their enterprise. CardioLog Analytics proved to provide the most detailed data on every aspect of their portal.
The Challenge
Hines's users range across a spectrum of various departments, from finance to marketing. With a diverse group of users, all with their own level of use, Hines' IT department was looking for a comprehensive solution that could report on every aspect of their portal usage. Hines's needed reports that could identify which aspects of their portal were not being used in order to optimize their portal to its ultimate level of productivity. Their IT department often had concerns with their employee's portal usage, however they were not able to pinpoint where user adoption may have been falling short without a specialized analytic software like Cardiolog Analytics.
The Solution
Hines chose CardioLog Analytics as their product of choice because it proved to give the most varied selection of portal analytics reports. Rebecca Zey, Business Systems Analyst stated, "I love the fact that the product can report details about every aspect of our environment," indicating that CardioLog Analytics's level of accuracy, quality of results, and ease of use exceeded the organization's expectations.
Zey felt very confident recommending the product to any other organizations seeking a portal analytics software stating,
"Your product works [...]I will always recommend a product that does what it claims to do and does it well."
Rebecca Zey and Jay Cappis both acknowledged the high level of expertise and service they received from the CardioLog Analytics Support Teams, indicating that the representatives were highly responsive, knowledgeable, and attentive to their inquiry. Furthermore, members of the support team responded promptly to their inquiries with Zey stating,
"Every time I have contact support - the response has been fast and the resolution quick."
CardioLog Analytics provided the best and most efficient solution for Hines Interests needs and inquiries.
Interested in learning how CardioLog Analytics can help your organization's portal optimization? Click here to request a personal demo.