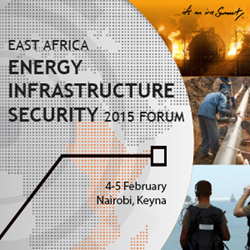 It's an IRN Summit!
London (PRWEB UK) 17 November 2014
The recent report by Markets and Markets reveals that in the next five years the maritime security market will experience a significant growth from $13.94 billion in 2014 to $20.87 billion in 2019. Middle East and Africa (MEA) is the second region after Asia Pacific expected to have the largest market share. Following the series of attacks Kenya experienced in the newly developed port in Lamu County, and the kidnap for ransom incidents in the region, East African Governments and international oil and gas companies have increased their investment in the protection of new infrastructure and their employees.
Although pirates seemed to have moved away from east African waters to the higher seas in the past few years, the threat of attacks, maritime crime and kidnap for ransom are still present and those who wish to invest in east African countries cannot ignore them.
IRN will host the East Africa Energy Infrastructure Security Forum in Nairobi, Kenya, on 4th-5th February 2015, in a highly discrete environment, where speakers will examine the threat of maritime crime presently affecting the region with industry peers and regional security experts.
The Forum will address maritime security in depth through a number of case studies and insightful presentations. A Maritime Crime and Hostage Support Specialist from the UNODC will provide delegates with an overview of current threats and hostage situation in Somalia; this will be followed by an insight into the most effective port security planning and overview of the latest security technology for offshore installations.
More information about the Forum is available on the website: http://www.energysecurityeastafrica.com