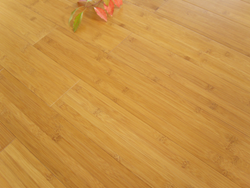 (PRWEB) November 18, 2014
Today, BambooFlooringChina.com, a well-known bamboo flooring exporter from China, releases its new bamboo flooring collection. The company also held a seminar on how to choose high quality bamboo floor products.
According to the sales manager of the company, bamboo flooring is the improved version of solid bamboo parquet. All the new flooring products are ready for export to the world.
There are more than 39 customers who attended the seminar. BambooFlooringChina.com promises to help consumers worldwide to find a reliable bamboo flooring supplier so potential customers can get high quality bamboo floors at affordable rates.
The sales manager has specially introduced some popular ways to judge the quality of bamboo flooring by explaining some various defects. The business hopes to become one of the leading bamboo flooring manufacturers and wholesalers, and work together with the global bamboo flooring distributors.
"We are very happy to introduce our new bamboo flooring products to our customers. Customers now can communicate with our bamboo experts, and we are ready to help anytime. Get the answers to specific problems about bamboo flooring now."
About BambooFlooringChina.com
BambooFlooringChina.com has been making high quality bamboo products for many years. It is selling a wide range of bamboo products to the international customers: strand woven flooring, lumbers, outdoor decking, plywood, fences and so on. The company always strives to benefit all its old and new clients; its top designers are working hard to make more durable items.
For more information about its new items, customers can visit: http://www.bambooflooringchina.com/.