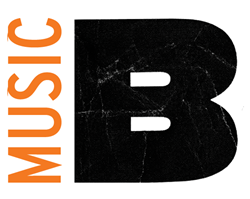 "We are the most widely available free concert video channel on the web and across our next-generation OTT and Smart TV platform. With the addition of Moshcam Good Music Club Shows, we are excited to be able to extend the programming we make available."
New York, NY (PRWEB) November 18, 2014
Baeble Media, LLC (http://www.Baeblemusic.com) is pleased to announce the addition of two new music video collections from leading producers, Moshcam and The Good Music Club, to Baeble's concert video inventory. These additional collections complement Baeble's already impressive library of live music programming featuring prominent and emerging artists and bands. The addition of these two libraries will increase the number of concerts available on Baeble's site to nearly 1,000, with new original programming being added on a weekly basis.
Moshcam is the creator of the world's largest online catalogue of originally-produced live music videos and is based in Sydney, Australia. The addition of its high quality, internationally-acclaimed shows adds considerable depth to Baeble's overall collection of concerts. Full shows by Alabama Shakes, Bloc Party, Hot Chip, Devo, Alexisonfire, and more will soon be available on the Baeble platform. "We've been long-time fans of Baeble Music, so we're thrilled to be partnering with them," said Deanne Weir, Executive Chair & CEO, Moshcam. "Baeble Music clearly has a loyal and broad following of true music fans. By sharing our inventory, we increase our reach and Baeble Music enhances their already-terrific catalogue. This partnership is clearly a win for both companies, and music fans alike."
The Good Music Club is a fixture of the Austin, TX music scene, beautifully capturing the best acts that are emerging from the city's vibrant music scene. In recent years, artists like Shakey Graves and former contestant on the Voice, Nakia, have turned heads nationally. Good Music Club was there first to help nurture home grown talent with its production excellence. Richard Whymark, Good Music Club's CEO says, "Having worked with Baeble for many years, it is obvious that their taste in music and professional production standards provide quality footage of rising national and international stars. This is one of the many reasons that The Good Music Club fits neatly into their roster. Curator Laurie Gallardo is a DJ on Austin's NPR affiliate and - as such - has laser-guided precision when finding the Next Big Things coming out of Austin. Having our videos presented on Baeble and its affiliates means that The Good Music Club is getting these bands to a far wider international online audience. This is our mission and it's working perfectly."
David Moffly, Baeble's CEO, comments. "We are the most widely available free concert video channel on the web and across our next-generation OTT and Smart TV platform. With the addition of these two amazing producers, we are excited to be able to further enhance and extend the programming we make available for music fans everywhere. Our platform has grown to the point that it now needs more programming than our own teams can produce, so we are selectively looking to supplement our own self-produced and curated inventory with interesting, high quality content produced by other creative artists. I think the addition of this video content from The Good Music Club and Moshcam, with their different styles and tastes, will deepen and broaden our audience."
About Baeble Media:
Baeble Media, LLC (http://www.Baeblemusic.com) is an entertainment brand focused on the creation and distribution of high quality music video programming on channels across the spectrum of emerging and established entertainment platforms. What makes Baeble unique in the space is that it is both a producer and a distributor. Baeble primarily distributes its programming through its own branded channels and a network of distribution partners, including on the web at http://baeblemusic.com, YouTube, Yahoo, AOL, Dailymotion, Muzu TV, Complex TV, Amazon's Fire TV, Roku, Opera TV and many others. The Baeble channel is available on virtually every Smart TV brand. Baeble also reaches music fans via its iPhone, Android, Chrome and Facebook apps. Based in New York, New York, Baeble Media is owned primarily by management and Panacea Capital Advisors, a Bethesda, Maryland based Venture Capital firm. For more information on Baeble, please see http://www.baeblemusic.com.