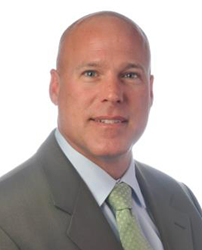 We truly would not be able to accomplish anything without our team's expansive knowledge, strong work ethic, and attention to detail. We believe it's our primary reason for success
Lansing, Michigan (PRWEB) November 18, 2014
PM Environmental, Inc. has recently been named one of the state's coolest places to work by Crain's Detroit Business. The Crain's Detroit Business' Cool Places to Work list serves as an annual spotlight that identifies Michigan's best employers. The recognition showcases PM Environmental and its dedication to a positive work environment and strong company culture.
Headquartered in Lansing, PM Environmental is an environmental consulting firm with over 20 years of experience in consulting and managing environmental, engineering, industrial hygiene, energy and development projects.
PM was founded by Peter S. Bosanic, P.E. and Michael T. Kulka, P.E., and serves banks, government agencies and numerous other businesses throughout the United States.
"It is an honor to be named to the Crain's Cool Places to Work list and be recognized as one of the best places to work in Michigan," said Michael Kulka, CEO and founder of PM Environmental
The "Cool Places" designation is given to 75 companies with exceptional corporate culture. The companies are split into three categories: 22 small-sized companies (15-49 U.S. employees), 24 medium-sized companies (50-249 U.S. employees) and 19 large-sized companies (250 or more U.S. employees).
To be considered for participation, companies need to meet certain criteria, such as a minimum of 15 employees in Michigan, and be in business for at least one year.
Best Companies Group of Harrisburg, Pennsylvania ranks the companies based on employee surveys and applicant questionnaires. The combined, weighted scores determine who qualifies for Cool Places recognition.
"The most important part of any company is its employees," said Kulka. "We truly would not be able to accomplish anything without our team's expansive knowledge, strong work ethic, and attention to detail. We believe it's our primary reason for success."
The rankings and profiles of the 2014 Cool Places to Work were published on Nov. 17 by Crain's Detroit Business. The full list can be found at http://www.crainsdetroit.com/section/cool_places_to_work2014.
About PM Environmental
PM Environmental, Inc. was incorporated in 1992 and is a full-service environmental consulting firm with offices throughout the United States. PM is ranked #1 in Michigan and nationally has ranked in the top 20 environmental consulting and engineering services company by EDR ScoreKeeper™ over the last five years. Services include Environmental Site Assessments, Property Condition Assessments, Brownfield Redevelopment, Environmental Compliance Audits, Building Facilities Services, Underground Storage Tank Management, LEED and Energy Auditing Services, and more.
For more information:
Website: http://www.pmenv.com
Contact Information:
Amy Skalmusky, Marketing Director
Email: skalmusky(at)pmenv(dot)com
Phone: +1 (517) 321-3331