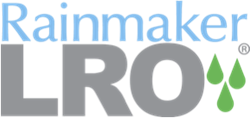 There's definitely a second wave of owners and managers embracing revenue management now.
ATLANTA, GA (PRWEB) November 17, 2014
The Rainmaker Group, the leading supplier of revenue management and profit optimization software to the multifamily housing and gaming/hospitality industries, announces that a record number of companies deployed the Rainmaker LRO® platform in the last quarter for superior revenue from optimized rent pricing of apartment communities.
During the past 100 days alone, more than 30 new multifamily firms have signed on to deploy LRO revenue management across their owned and fee-managed portfolios. With most of the industry's top 50 firms having already implemented revenue management, a different regional and boutique breed of multifamily owners and/or managers with portfolio sizes between 2,000 and 25,000 units has emerged to advance the adoption of revenue management.
"There's definitely a second wave of owners and managers embracing revenue management now," explains Kimberly Cameron, a director of multifamily sales for Rainmaker LRO. "At the regional level there are a lot of great, smaller operators successfully competing with the REITs and national firms by implementing LRO. We have tax credit communities, new apartment developers and regional fee managers all adopting revenue management solutions for competitive advantage."
Renton, Wash.-based Allied Residential has over 6,000 market-rate and affordable housing units under management for developers, national real estate investors, non-profit agencies and government housing authorities, and it is emblematic of the new breed of revenue management adopters. The firm implemented LRO in October to help maximize value for clients and provide a corresponding higher quality of living to residents.
"Allied is focused on achieving results by investing in the people, systems, training and technology necessary to succeed in constantly changing real estate markets," says Allied Residential Vice President Mike Simons, CPM. "We selected LRO to help our teams sustain competitive advantage in the market place and to provide the latest in proven pricing, revenue and business analytics technology to our clients."
The second wave of revenue management adopters likely signifies that the multifamily industry has reached another level of maturation in its implementation of pricing technologies that have seen industry-wide deployment in the airline, rental car and hotel and hospitality sectors.
"We're encouraged by the pace at which the multifamily industry is adopting optimized revenue management systems and are enthusiastic about the number of firms electing for superior performance with LRO," says Andrew Rains, president of Rainmaker LRO. "Optimized analytics, revenue performance, ease of implementation and a great user experience are driving adoptions of LRO in the industry. It's a significant step forward for the apartment industry as a whole."
The rate of revenue management adoptions is providing customers a look at how peers fare when implementing the technology. "With so many companies adopting, firms that have been on the fence can now see how peers and colleagues operating portfolios similar to theirs have successfully migrated to LRO," says Cameron. "We're succeeding with affordable housing operators and companies without in-house revenue managers and builders with only several leased-up assets but up to 1,000 units under development. Pretty much any owner can embrace revenue management now."
Rainmaker LRO® is the leading multifamily lease rate optimization solution used to maximize revenue from apartment leases. The system calculates optimized pricing based on multiple factors that influence rate setting, including traffic and lease duration, move-in dates, competitive affects and other metrics. The system also produces enterprise-wide demand forecasts by measuring and analyzing historical and current market metrics and performing calculations necessary for occupancy predictions that are dynamically updated as market conditions change.
About Rainmaker
The Rainmaker Group is the market leader in profit optimization solutions for the Multifamily Housing and Gaming & Hospitality industries. Rainmaker software, coupled with professional business consulting services, enables multifamily housing operators to maximize revenue from apartment leases and helps operators of casino hotels and other hospitality enterprises secure the most valuable customers to increase their profitability. An innovator and thought leader in the highly specialized revenue optimization field, Rainmaker leverages cutting-edge research to bring customers the most sophisticated systems and help them achieve the highest profitability from their assets. Multifamily housing clients include leaders such as AvalonBay Communities, Equity Residential, Gables Residential, Post Properties, MAA and more. Gaming/Hospitality clients include leading casino/hotel organizations such as Atlantis The Palm Dubai, Caesars Entertainment, MGM Resorts International, Omni Hotels & Resorts, Wynn Las Vegas and many others. A Microsoft Gold Certified Partner headquartered in northern Atlanta, GA, Rainmaker has for four years running ranked on the Inc. 5,000 list among America's top fastest-growing, privately held companies. For more information, visit http://www.LetItRain.com.
Media Contact:
LinnellTaylor Marketing
Chris Wood
Account Director
(303) 682-3945
chris(at)linnelltaylor(dot)com
Company Contact:
The Rainmaker Group
Nancy Nevins
Director, Marketing
(678) 578-5728
nnevins(at)LetItRain(dot)com
###