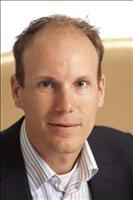 Data analysis is our specialty and smart grids offer a unique opportunity for us to apply our expertise in an area that has wide-ranging benefits not only for energy companies, but for society as a whole
Houston, TX (PRWEB) November 17, 2014
Today, ORTEC Consulting Group, a business division of ORTEC, the world's leading provider of advanced planning and optimization solutions and services, has announced that it will expand its research efforts in the area of smart grid optimization. Building on more than three decades of advanced analytics expertise in the energy market, the firm is also releasing a new offering for utility companies that are looking to improve the strategic utilization of smart grid data. This new offering leverages ORTEC's existing optimization platform to help companies achieve the highest level of smart grid performance.
Connected utility grids are transforming the energy industry. Delivery networks are becoming smarter. Each device on the grid can be connected to a digital network and equipped with sensors that gather data automatically, allowing operators to control them from a central location. This in-formation revolution has undeniable benefits for energy companies: greater energy security, in-creased customer insight, the ability to include other energy sources (like wind and solar power), and much more. But for all their benefits, most utility companies are not equipped to deal with the staggering amounts of data being produced by connected grids. ORTEC Consulting Group has the right technology platform and a wealth of consulting experience to help companies tackle this challenge.
ORTEC Consulting Group's optimization platform enables companies to analyze and apply smart grid data in order to make more informed decisions. The platform allows planners to model every aspect of the smart grid, evaluate every constraint and planning scenario, compare outcomes and achieve the optimal level of performance.
"ORTEC has been applying operations research in the energy and utilities market for over 30 years and we see smart grids as a crucial tool for the industry's future," says Rutger de Mare, Director of Business Development at ORTEC Consulting Group. "Data analysis is our specialty and smart grids offer a unique opportunity for us to apply our expertise in an area that has wide-ranging benefits not only for energy companies, but for society as a whole."
ORTEC Consulting Group is the ideal technology partner for companies that are looking to use smart grid data strategically. The firm is also looking to partner with hardware providers that are operating in the smart grid market in order to further contribute to the development of this exciting new field.
About ORTEC Consulting Group
ORTEC Consulting Group is a business division of ORTEC, the world's leading provider of ad-vanced planning and optimization solutions and services. ORTEC has over 1,800 customers worldwide, over 700 employees and offices in Europe, North America, South America and the Pacific Region.
Visit http://www.ortec-consulting.com/ to learn more.