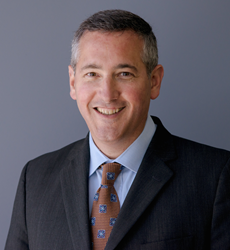 San Francisco, CA (PRWEB) November 18, 2014
Peter Rukin is a Partner at Rukin Hyland Doria & Tindall LLP, and has been practicing employment law since 1993. Mr. Rukin focuses on complex and high stakes employment cases, including class wage and hour litigation, equal employment opportunity claims, and the representation of senior executives and professional employees in employment matters. SuperLawyers Magazine named Mr. Rukin to its Top 100 Northern California Lawyers list in 2013 and 2014, and he has been named to the Northern California Super Lawyers' list every year since 2008. Martindale Hubbell recognizes Mr. Rukin as an AV "Preeminent" rated attorney with a 5.0 out of 5.0 Peer Review Rating.
Mr. Rukin is incoming Chair of the Bar Association of San Francisco Labor & Employment Section Executive Committee, and is a former member of the State Bar of California Labor & Employment Section Executive Committee. He is a member of the International Bar Association and the International Law Committee of the Labor and Employment Section of the American Bar Association. He is a chapter author of the award-winning CEB Treatise California Wage and Hour Law and Litigation, and writes and speaks frequently on employment issues.
Mr. Rukin said that he was "honored to join my distinguished and accomplished colleagues in the College, and look forward to contributing to the College's great work in advancing civility and professionalism in the practice of employment law."
The College of Labor & Employment Lawyers is a not-for-profit professional association composed of the nation's leading labor and employment attorneys. Membership in the College is by nomination only, and limited to lawyers who have been practicing employment or labor law for at least twenty years and who have demonstrated their excellence and professionalism to their peers, the bar, bench, and public through longstanding, exceptional performance in the practice of labor and employment law.
Rukin Hyland Doria & Tindall LLP is a San Francisco based law firm that provides employment law counseling and representation to clients throughout California. The firm advises clients on employment and severance agreements and employment disputes, represents clients in litigation and arbitration, and prosecutes class action employment and consumer cases.