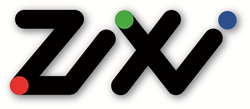 "We were able to employ Zixi, which is simple to set up at the venue, to provide a high quality experience that rivals that of fiber or satellite at a fraction of the cost." Matt McNeill, New Media Specialist for the ACC Digital Network
Waltham, MA (PRWEB) November 20, 2014
Zixi, the industry leader of live broadcast-quality video delivery over public and private IP networks to any device, anywhere, at any time, was used by the ACC Digital Network as part of its broadcast infrastructure to bring the ACC's Operation Basketball Media Day event Live to fans on October 29, 2014. The ACC Operation Basketball Media Day event is a day long series of interviews with coaches and players discussing the anticipated upcoming ACC basketball season, considered by many to be the top basketball conference in the country. This event was viewed by ACC fans through Livestream on theACC.com and to over 10 distribution partner sites.
"It is important that we deliver a quality live event experience for our fans for our coverage of ACC events like Operation Basketball Media Days," added Matt McNeill, New Media Specialist for the ACC Digital Network. "We were able to employ Zixi, which is simple to set up at the venue, to provide a high quality experience that rivals that of fiber or satellite at a fraction of the cost."
"Working with the ACCDN to deliver this event highlights the simplicity and cost effectiveness of leveraging Zixi for, in the case of the ACC, first mile contribution back to the ACC studio of broadcast quality video." stated Ray Thompson, Vice President of Product Marketing. "Zixi is an ideal solution for digital networks like the ACCDN who need to cover live events and deliver broadcast quality to their fan base at a lower cost either from a venue or from the field."
The ACCDN leveraged Zixi EcoZystem partner Ateme and their Kyrion encoder with Zixi Feeder built inside to encode the live stream and send a Zixi transport stream to a Zixi Broadcaster in the cloud where it was then delivered to the ACC Digital Network Studio to an Ateme decoder with Zixi Receiver to pull in the stream. The ACCDN then added graphics and distributed out to fans via Livestream.
To learn more about the Zixi platform, Zixi Edge Points (Zixi Feeder and Zixi Receiver), and the Zixi appliance, visit http://www.zixi.com.
About Zixi
Zixi is revolutionizing contribution, management, production, distribution and consumption of studio-quality video on the Internet. By enabling broadcast news, live sports, service providers, enterprises and video equipment manufacturers to use unmanaged IP networks like the Internet for reliable content delivery to any device, any time anywhere. Zixi's proven, unique transport software eliminates the problems in transporting video that are inherent in IP networks and delivers video of unprecedented quality with no stutter, packet loss or frame-freeze regardless of network conditions. Customers using Zixi to enhance their users' experiences include NASDAQ OMX, the Ultimate Fighting Championship (UFC), Stryker and News Corp. Zixi is privately held and based in Waltham, MA.
###