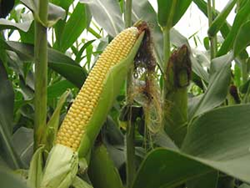 This doesn't affect only those corn farmers who used the Agrisure Viptera seeds. It affects all corn farmers, distributors and exporters -- no matter how they cultivated their corn crops.
Little Rock, Arkansas (PRWEB) November 19, 2014
American Injury Attorney Group ("AIAG") is helping people who work in the nation's corn market recover their losses as a result of the damage allegedly caused by Syngenta's genetically modified corn seed. Affiliated attorneys have filed lawsuits in both the US District Court for the District of Kansas, Case 2:14-cv-02571, and in the United States District Court, Eastern District of Missouri, Eastern Division, Case: 4:14-cv-01908.
According to both Complaints, the Syngenta MIR162 seed -- also known as Agrisure Viptera – has allegedly caused financial harm for U.S. corn farmers, grain elevators and exporters. Since the Chinese government first banned the seed in 2010 and then enacted a no-tolerance policy on Syngenta GMO corn in 2013, the country has turned away nearly 1.45 million tons of corn shipments from the U.S. -- an estimated $1 billion loss for the U.S. corn market.
According to the International Business Times on October 6, 2014, American corn exports to China are down 85 percent during the beginning of 2014 when compared to January-April of the previous year." Syngenta Genetically Modified Corn Ruined US Corn Exports To China, Farmers Say
"Our team is highly trained to help those who believe they have lost money as a result of this disaster in our nation's breadbasket," Johnson said.
The chief allegations, according to the filed Complaints, against Syngenta claim that Syngenta knew, or should have known, that its MIR162 seed would cripple our nation's corn market in 2013-14. They further allege that Syngenta knew its seed would be or could be co-mingled with corn that didn't come from genetic engineering. It also could cross-pollinate with natural corn or volunteer itself in corn fields across the nation's farming states. With the Chinese mandate firmly in place, the complaints state that Syngenta allegedly was in a position to know its Agrisure Viptera would turn up in close inspections on import. The Complaints allege that Syngenta intentionally misled -- and therefore, allegedly knew it would harm -- our nation's farmers by downplaying its significance in world trade and understating the devastating effect of planting seeds with the MIR162 trait.
According to the filed Complaints, these suits also allege that Syngenta told customers it expected China to welcome the GMO corn quickly, when its representatives allegedly knew otherwise.