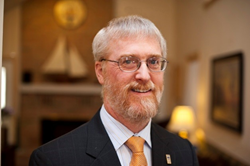 Don't underestimate your need for coverage.
Douglassville, PA (PRWEB) November 17, 2014
Long Term Care Awareness Month:
Don't Underestimate Your Need for Coverage
Long-term care is something Americans of all ages should be giving thought to, but most people are uninformed of long-term care issues and how long-term care insurance can help.
November will mark Long-Term Care Awareness Month and Timothy D. Forester is proud to be supporting this industry-wide effort.
Long-term care refers to a wide range of medical and non-medical services – including custodial help with daily activities, nursing care and skilled nursing services – for people who are physically or mentally unable to care for themselves. Home health care, adult day care, respite care, assisted living and nursing home care all fall into the category of long-term care.
Long-Term Care Insurance Important for Any Age
A long-term care insurance policy can help cover the expenses incurred for long-term care. Many people mistakenly assume that long-term care insurance is only for the elderly, but a third of all individual long-term care policies are purchased by people younger than 65. The coverage is important for a person of any age. Plus, it can be more economical to purchase such coverage when younger.
"Anything can happen to anyone at any time resulting in the need for some sort of care," said Forester. "It is not uncommon to find a person in their 30s in a nursing home because of a debilitating accident."
Other types of insurance or government programs don't provide the amount of coverage available in a long-term care policy.

Health insurance policies typically do not cover long-term care costs such as nursing homes or assisted living facilities. Also, most policies don't pay for adaptive equipment, special transportation needs or home modifications.
Many Americans assume that Medicare will cover these costs. However, coverage is limited and may still require large out-of-pocket expenses. Also, Medicare pays for skilled nursing facility care only after a discharge from a three-day hospitalization. It does not pay for custodial or intermediate care, and the majority of care provided in nursing homes is custodial, which includes assistance with dressing, eating and moving around.
After an individual has exhausted all of their assets, they may qualify for coverage under Medicaid. However, with Medicaid, an individual and their family members lose choice over the care received.
"A long-term care insurance policy can save you from having to deplete your assets to provide for care," said Forester. "In some sense it's lifestyle preservation to ensure you have a choice in your care. At the same time, it's asset preservation – allowing you to pass something to your heirs."
"Take the time today, during Long-Term Care Awareness Month, to talk to your insurance professional and get help in finding the right coverage to fit your needs and budget," Forester said.
Media Contact
Timothy D. Forester, CPA, CGMA
610-385-4500
timforester(at)theLIFEgroup(dot)org