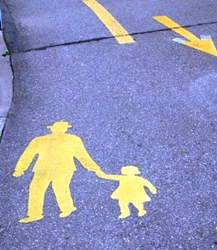 When to go and where to go can make all the difference in the benefits for your kids.
Tampa, Florida (PRWEB) November 19, 2014
Targeting family vacation travel by age ensures the most fun and the best results. The comprehensive menu of family vacation ideas has been divided into five distinct age group categories: New Beginnings, School Rules, WIIFM (What's in it for Me), Transition Years, Generation Bonds, and Travel Mix.
"Unique learning experiences add extra value to any family vacation and provide children with firsthand knowledge about the world but timing matters when combing educational experiences with a family vacation. When to go and where to go can make all the difference in the results," according to Nancy Nelson-Duac, Curator of the Good Stuff for theFamilyTravelFiles.com.
A snapshot of the TravelPhases folder reveals a plethora of actionable ideas.
New Beginnings – Vacations for Six Weeks to Five Years. Ideas at the top of the list include renting a beach house or cozy cabin, time at a Jellystone Campground with Yogi Bear or sharing time at Indianapolis Children's Museum.
School Rules – Vacations for Five Years to 12 Years. Best ideas include visiting the Bay of Fundy in New Brunswick, stargazing at the rim of the Grand Canyon or whitewater rafting with ACE Adventure in West Virginia.
WIIFM (What's in it for Me) – Vacations for Ages 12 through 18. Suggestions include attending Lolapaooza in Chicago or sharing a CityPASS urban adventure.
Transition Years – Vacations for Ages 19 or Older. Ideas include renting an apartment in a world-class city and attending a festival or sports event or cruising together.
Generation Bond – Vacation Ideas for Grandparents and Grandchildren. Unique ideas include whale watching off Virginia Beach, an interactive farm stay or anywhere with dinosaurs.
Travel Mix – Vacations for Three or More Generations. Ideas on the list include enjoying the beach and history in St. Augustine, joining the fun at Woodloch Pines Resort Poconos or meeting on a ranch in the Texas Hill Country.
The details for all of these ideas and more may be found in Travel by Age - TravelPhases located on the homepage of theFamilyTravelFiles.com.
For the latest family travel news follow The Family Travel Files on Twitter (@FamTravelFiles).
About theFamilyTravelFiles.com. Founded in 1998, theFamilyTravelFiles.com researches and posts the good stuff making it easier for parents or grandparents to plan great family vacations. The top-rated online family travel resource offers more than 1000 pages of family vacation ideas and trip planning information. The website specializes in destination and planning information, family travel advice, and family travel deals. The site features a number of vacation idea folders including the newest – Ren Faires, and popular favorites - Secret Places, All Inclusive, Reunions, SnowPlaces, and Away for the Holidays.