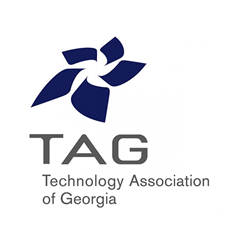 Atlanta, Georgia (PRWEB) November 18, 2014
Gary Bruce, President and Managing Director of PartnerTech Inc. participated as a featured speaker sharing insight on challenges and successes in the face of global diversity. PartnerTech Inc., is a wholly owned subsidiary of PartnerTech AB of Sweden with 14 locations across Europe, China and the U.S. The geographic diversity of the organization presents opportunities for superior design improvements and for a broad array of best practices to be shared that improve efficiency and product quality. Challenges in communicating across cultural boundaries are found in obvious ways, language, but also body language and nuances according to how business is conducted in a particular country or region.
Bruce was able to draw on personal experience to share how PartnerTech has approached and conquered a variety of common barriers to communication and productivity in a globally diverse organization.
TAG is a membership organization created to educate, promote, influence and unite Georgia's technology community. The first annual Global Business Collaboration: The Intersection of Mobility, Culture and Innovation was held on November 4 at the Busbee Center at Gwinnett Tech in Lawrenceville. Leading edge companies like Coca-Cola and InterContinental Hotels joined in this event to explore best practices to optimize collaboration for global organizations.
Bruce is an active member of the Swedish-American Chamber of Commerce-Georgia chapter as well as SACC USA in Washington, DC where he was nominated as Chair Elect for 2014. He was instrumental in the creation of an annual Executive Forum for Executive business leaders for SACC USA. He speaks on a variety of topics, including Reshoring, the resurgence of manufacturing in the US and TTIP (Transatlantic Trade Investment Partnership), the free trade agreement between the EU and US – and the impact both will have on the future of manufacturing in America.
About PartnerTech
PartnerTech AB is a global industrial partner offering customized solutions throughout the product lifecycle, from product development to manufacturing and aftermarket services, in a number of market areas such as MedTech and Oil & Gas. With almost 1,400 employees at its plants in Sweden, Norway, Finland, Poland, the UK, the United States, and China, PartnerTech reports annual sales of more than SEK 2,2 billion (approx. $335MM). PartnerTech AB, the parent company, is headquartered in Malmö, Sweden and is listed on the Nasdaq OMX Stockholm Exchange.
PartnerTech Inc., located in Atlanta, GA, is a wholly owned subsidiary of PartnerTech AB of Sweden and offers expertise in systems integration and postponement manufacturing, making them an obvious choice for companies seeking to lower costs through better forecasting, supply chain alternatives, and efficiencies in distribution and management of capital investments. Services are tailored to fit the needs of each client, with regard to scaling production, shipping expertise, and sourcing methods.
About TAG
The Technology Association of Georgia (TAG) is the leading technology industry association in the state, serving more than 24,000 members and hosting over 200 events each year. TAG serves as an umbrella organization for 34 industry societies, each of which provides rich content for TAG constituents. TAG's mission is to educate, promote, influence and unite Georgia's technology community to foster an innovative and connected marketplace that stimulates and enhances a tech-based economy. The association provides members with access to networking and educational programs; recognizes and promotes Georgia's technology leaders and companies; and advocates for legislative action that enhances the state's economic climate for technology.