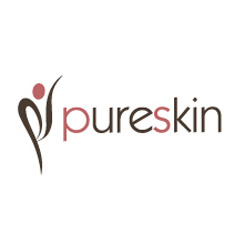 Hartford, CT (PRWEB) November 18, 2014
Pure Skin, a beauty spa specializing in wrinkle reduction, laser hair removal and skin treatments has opened a new location at 31 Liberty Street in Southington and will host a grand opening party on Saturday, November 22nd from 12 pm – 5 pm. The grand opening coincides with a brand new web site and a variety of skin care specials.
The market for day spas has been steadily growing over the past few years and those who frequent spas are looking for more services to improve their skin and feel better. Pure Skin, one of Connecticut's leading spas is ready to raise the bar when it comes to treatments with the grand opening of their new location at 31 Liberty Street in Southington.
The grand opening will feature skin analysis consultations, walk-through demonstrations of various skin treatment services, a variety of massage techniques and use of their express facial masking bar. Previously Pure Skin did not offer massage services, but with the new location they now have massage therapists on hand who can offer several massage techniques including deep tissue, Thai, hot stone and Ashiatsu. The goal of Pure Skin is to offer busy men and women the opportunity to escape the grind of daily routines and experience true relaxation under the guidance of trained professionals.
Another service that will be featured at the grand opening party is Spa Parties, a chance for small groups to gather for special occasions such as birthdays and bridal showers and be pampered with multi-service treatments including Botox®, facials, massages and ample time in the sauna and relaxation room. Groups can rent space in a private spa setting and be treated to the best Pure Skin has to offer when it comes to skin treatments and massage therapy. Pure Skin will be the only spa in Connecticut offering express masking, a 30 minute procedure that is ideal for women who are preparing for a big night on the town but don't have time for a full one-hour facial.
To coincide with the grand opening, Pure Skin will be offering a menu of service specials including: (6) Pure Skin signature facials for $400 (value of $540); purchase any Premium Facial Mask at the Express Mask Bar and receive 20 Spa Dollars; purchase (6) sauna sessions for $200 (value of $240) and get (1) sauna session free; and purchase (6) Pure Skin signature massages for $380 (value of $480). These spa specials can only be purchased at the grand opening.
Other services and treatments offered by Pure Skin include laser hair removal, microdermabrasion, hyperhidrosis treatment, cosmetic fillers including Restylane® and Juvederm®, collagen stimulators and skin pigmentation correction. Featuring a comfortable and relaxed setting, friendly and attentive staff and state-of-the-art equipment, Pure Skin offers men and women an oasis of skin care treatments to rejuvenate their skin and invigorate their energy.