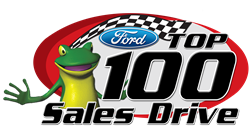 Our inventory is at an all time high...
(PRWEB) November 18, 2014
Preston Ford is striving to become a Top 100 Ford Dealer in the U.S. once again. The Top 100 Sales Drive from Preston's Maryland Ford Dealership and their satellite store, Denton Ford, is the absolute best time to come be a part of the best buying experience available at a dealership. The atmosphere in each Maryland car dealership is full of energy and absolutely sets the holiday buying season in motion. Preston Ford has previously made the Top 100 Ford Dealers three times.
So what's the big deal? Preston Ford sits outside of the town of Preston, MD that has a population of an estimated 803 people. Preston Ford, siting just outside of a cornfield depending on the time of year, can compete with metropolitan area Ford Dealers such as Salisbury, Baltimore, Washington DC, Annapolis, and Dover in Maryland and Delaware. Preston Ford ultimately outsold all but 2 Ford Dealerships in the U.S. as they sold 515 new Ford vehicles in one month.
This year for 2014, the Maryland Ford dealer has stocked even more inventory than last year to support the demand for the Ford product. With over 900 new Ford vehicles all in one location at the Preston Autoplex, they are sure to have the exact model that buyers want when they visit. "Our inventory is at an all time high," says Chris Marks, General Manager of Preston Ford, "We highly anticipate that the Ford F-150 will carries our sales these last two months." Currently 360 2014 Ford F-150s are on the ground and ready for truck buyers to receive the lowest price and best discounts from Delaware, Maryland, Pennsylvania, and Virginia.
"One of the best things about selling Ford cars, trucks, and SUVs at our Dealership during November and December is that customers come from hours and hours away to deal with us, so we are constantly making sure that each and every customer has the best buying experience possible" says David Wilson Jr., Vice President of Preston Automotive Group. For each and every commercial or marketing message that is produced, Wilson Jr. announces his personal cell phone number. He wants to make sure that all experiences "Wow" each and every customer. This is the reason why customers come to purchase vehicles with Preston Ford.
Ford has welcomed some new redesigned or refreshed products that Ford buyers absolutely love. The 2015 Ford Super Duty has received upgrades and modifications that have really made this pick-up a class of its own for truck buyers needing a larger truck. The 2015 Ford Mustang is now at Ford Dealerships creating a huge buzz in the sports car world. The overhaul on the 2015 Ford Expedition brings back the large SUV for families and those needing covered cargo space. Ford also saw the 2015 Ford Transit and Transit Connect replace the E-series cargo van and brought Europe style to America. As always the top sellers at Preston Ford are the 2015 Ford Fusion, 2014 Ford F-150, and 2015 Ford Explorer. For detailed specifics on Preston Ford's inventory and pricing you can visit their website or stop by their location at the Preston Autoplex.
About Preston Automotive Group and Preston Ford:
Preston Automotive Group services the Delaware, Maryland, Virginia and Pennsylvania areas with Ford, Lincoln, Mazda, Hyundai, and Nissan brands. The auto group carries the largest selection of new and used cars and trucks. Additionally, the dealership services all makes and models, both imported and domestic cars with ASE certified and factory trained technicians.
Preston Ford is the oldest Dealership among the group and originally opened in 1975. Preston Ford has since been serving Maryland and Delaware Ford customers offering them the very best in both sales and service. With a prime emphasis on customer satisfaction and employee retention, this small town Ford Dealer has grown into a successful business able to compete with the larger metropolitan Ford Dealerships.