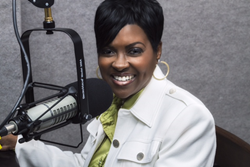 New York, NY (PRWEB) December 01, 2014
After signing a five year contract with Beasley Broadcasting, the Women's Radio Network, WRNW1 has been busy assembling a group of dedicated, strong and vibrant women to be a part of their team. On January 5, 2014, AM 1100 Atlanta/WRNW1 will launch, bringing another successful and energetic woman to the team, Alfreda "Freda" Stukes.
Freda Stukes has positively impacted thousands of citizens in the state of Georgia alone. She has influenced and guided an incredible amount of people and was rewarded Alfreda "Freda" Stukes day proclaimed by the city of Atlanta on August 20, 2012. Working to better mankind, Freda strives to optimistically reach out to people across the country on a daily basis. She has won a significant amount of awards such as the Centers for Disease Control and Prevention (CDC) Health and Human Services (HHS) Green Champions Award (2014); in 2013 Freda was a nominee for the Presidential Award, President Barack Obama's Good Neighbor Award. Freda's compassionate and inspiring uniqueness has rewarded her in numerous ways, in which she will continue to share her thoughts, educating and being the voice for people on WRWN1.
Airing Monday through Friday from 4:00 p.m. EST to 5:00 p.m. EST, Freda will bring some knowledgeable content to the show. Closing Monday, Wednesday, and Friday's talks with a dose of Leavy's Vitamin, Freda will touch upon numerous subjects that women often discuss with one another or think to themselves. There will be discussions on doctors, pastors, celebrities, politicians, as well as various topics. Freda's comical and sassy persona intrigues her listeners and lives by the motto "I'm your sister next door; talking about what you are thinking, but you're just not there yet to say it".
As always, AM 1100 Atlanta/WRNW1 is not heard just on this AM station. WRNW1 can be heard on iHeartRadio and TuneIn, to bring the fun and sophisticated entertainment all over the country. Listeners are encouraged to listen, call in and communicate with Freda, making it possible for every woman to have their voice heard.
By educating women on a global networking platform, WRNW1 allows women to participate in online radio shows, online seminars, and special online events; to help empower other women and listeners to strive to the top. Be sure to visit WRNW1, where additional information can be found.
As women gather together and empower the minds of women all over the world, WRNW1 is there to celebrate women like you. Be sure to visit http://www.wrnw1.com, where additional information on the Women's Radio Network can be found. For all media inquiries or for interviews on WRNW1, please contact press(at)wrnw1(dot)com or call 888-460-2226.