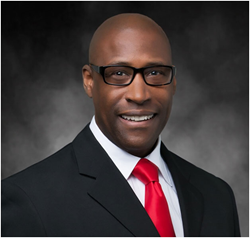 It's a privilege to welcome John Cornish III as a 'Safe Money Approved' advisor
Cherry Hill, NJ (PRWEB) November 18, 2014
Safe Money Resource is dedicated to connecting investors with qualified financial planning specialists whom they can trust for expert advice. John Cornish III of Los Angeles, California is the latest individual to receive Safe Money Resource's endorsement as a "Safe Money Approved" advisor. A former law enforcement professional and a veteran of the financial services industry for over 27 years, Cornish stands out for his commitment to individual client needs. He also draws upon wide experience in helping business owners, professionals, baby boomers, and retirees with their unique goals.
In his services, Cornish has adopted a step-by-step process in which he carefully evaluates and comes up with answers for different client financial objectives. While he has served a diverse client base, this dedicated financial expert specializes in financial solutions for business owners, professionals, pre-retirees, and retirees with $100,000 or more in personal assets. Cornish has also assisted several civil attorneys and certified public accountants with tailoring financial case designs and solutions for clients who have attained civil settlements or estate inheritance.
"It's a privilege to welcome John as a 'Safe Money Approved' advisor. From the start, it's been clear that he's completely focused on his clients and helping them reach their goals for retirement security," stated Brent Meyer, President and co-founder of Safe Money Resource. "We highly recommend him for his diverse experience in financial solutions and careful, precise diagnosis of client needs, circumstances, and retirement objectives." John Cornish III can be found at JohnCornishInvestments.com
Cornish provides a wide range of offerings, including trust-owned life insurance, cash balance plans, and even indexed products such as fixed annuities, or modified endowment contracts. For people who work with highly compensated professionals seeking additional tax leveraging, or for professionals who earn over $250,000 and need to catch up on their retirement investments, cash balance plans can be a powerful solution.
It varies by age, but cash balance plans can allow for contributions as high as $200,000 per year. For high income earners receiving in excess of $250,000, cash balance plans represent a viable alternative to the low retirement contribution levels offered by 401k profit sharing plans.
Safe Money Resource is a small network of qualified, licensed independent advisors who are like-minded in their dedication to empowering investors to achieve retirement security. "Safe Money Approved" advisors stand out for their extensive industry and financial product knowledge, respected professional records, qualifications, and philosophy of consumer education. These professionals are independent agents, which means they have relationships with many insurance carriers. As a result, they offer a diverse product and service selection from several insurance companies. On the whole, Safe Money Resource has relationships with over 40 insurance providers.
On top of client assistance, Safe Money Resource helps qualified financial planning experts with broadening consumer awareness of their services. In 2014, Safe Money Resource has adopted many vehicles for reaching financial consumers. This has included national endorsements on mediums such as CNBC, CNN, CNN Headline News, The Learning Channel, Family Net, Discovery Channel, MSNBC, and more.
Safe Money Resource also offers a powerful set of resources for investors and advisors on its educational website, SafeMoney.com. There, information seekers can find timely content on a plethora of sensitive financial topics and areas of interest. These include articles, guidebooks, and other resources on annuities, life insurance, long-term care insurance, Social Security benefits, IRAs, retirement income planning principles, estate planning basics, and different financial vehicles for a guaranteed lifetime income.
Meyer explained how Safe Money Resource presents effective networking opportunities for wealth planning specialists and aging investors needing capable financial guidance. "At SafeMoney.com, people can find an expert in their area and then contact them for an appointment. On the advisor side, it's a great opportunity for building up online awareness, as you're readily available to people who visit our website. We also bolster you with our capable support network, which is there to help you grow your practice," he said.
"We welcome inquiries from qualified advisors, and we're here to help clients however we can. Don't hesitate to contact us at 877.GROW.SAFE with any questions," Meyer continued. "We look forward to the possibility of serving you!"