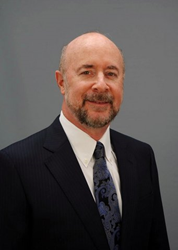 Elizabethtown, KY (PRWEB) November 17, 2014
In honor of Diabetes Awareness Month, Dr. Robert Franklin, a periodontist in Elizabethtown, KY, wants to educate patients about the dangerous health complications that can accompany gum disease, particularly diabetes. Research has indicated that a relationship does exist between periodontal disease and diabetes. If periodontal disease is not controlled, it is more difficult to control blood sugar levels; conversely, if blood sugar is not controlled, periodontal disease also becomes more difficult to manage. Effective maintenance of both conditions is imperative for oral and overall health.
Periodontal disease is typically a very slow progressing condition. Knowing the common symptoms of periodontal disease is the first step in getting treatment to improve not only oral health, but overall body health. Symptoms of periodontal disease include swollen gums, tender gums, gums that bleed while brushing or flossing, receding gums, pus between teeth and gums, chronic bad breath, a change in how the teeth fit together, and loose teeth. Residents who exhibit any of these signs or symptoms are encouraged to visit a periodontist in Elizabethtown, KY as soon as possible.
Recent studies have revealed that the link between gum disease and diabetes hinges around diabetic control. People who have inadequate blood sugar control tend to develop periodontal disease more severely and in higher numbers than their well-controlled counterparts. Those who have poor blood sugar control have been shown to lose more teeth than those who have adequate control over their blood sugar levels. Interestingly, people who have their blood sugar very well controlled seem to have no more of an incidence of periodontal disease than those without diabetes. Even children who have insulin-dependent diabetes also have a higher risk of gum problems like periodontal disease.
Studies have shown that when a person with diabetes gains proper control over blood sugar levels, the risks for complications like periodontal disease are lowered. People who are suffering with periodontal disease should seek treatment as soon as possible to lower their risk of other whole body complications. For more information on Diabetes Awareness Month, gum disease, and the services offered by Dr. Franklin, periodontist in Elizabethtown, KY, please visit his website at http://www.robertfranklindmd.com or call the office at (270) 506-0708.
About the Practice
Elizabethtown Periodontics is a periodontal practice offering personalized dental care for patients in Elizabethtown, KY. Dr. Robert Franklin has over 25 years of experience, and has been selected as a Top Dentist in Kentucky by the International Association of Dentists. Dr. Franklin earned his Psychology Degree from the University of Louisville, before attending the University of Louisville School of Dentistry. Dr. Franklin then completed his residency in periodontics at the University of Kentucky College of Dentistry. He believes in continuing education and offers the latest technology, to ensure the health and comfort of his patients. Dr. Franklin became the first periodontist in the Elizabethtown area to become certified in LANAP®, the first FDA-cleared laser procedure for gum disease and periodontal treatment. To learn more about Elizabethtown Periodontics and the dental services Dr. Franklin provides, visit their website at http://www.robertfranklindmd.com or call the office at (270) 506-0708.