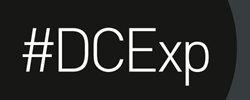 Welcoming WAUUG to this event gives us a chance to learn from them and gain inspiration for future projects.
Alexandria, VA (PRWEB) November 18, 2014
The stage is set for Brightline Interactive's upcoming November 19th tech meetup, hosted at their studio, the Digital Exchange. Brightline will be hosting the Washington Area Unity3D User Group (WAUUG) as well as their own DC Experiential group to build a strong, expanded audience. Highlighting the night's speakers are Gregg Wilkes and Rod Haxton, Interim CEO and Lead Software Engineer of VisiSonics, who will touch on their new partnership with Oculus Rift and show off a demo done by Bully! Entertainment. VisiSonics' use of 3D audio in partnership with Oculus appeals to both audiences, providing insight into new experiential marketing possibilities.
The event has served as an excellent educational experience and a prime space for idea generation and sharing in the past. "Partnering with DC Experiential provides a unique forum for Washington Area Unity3D User Group members to gain perspective from other professionals outside their space while sharing ideas from their own," said Andrew Eiche, organizer of WAUUG. "Brightline's venue fosters an environment of creativity and innovation – I'm excited to hear the ideas generated from the event."
"Unity has become an integral part of several Brightline projects," added Brightline Chief Creative Technologist, Jason Powers. "Welcoming WAUUG to this event gives us a chance to learn from them and gain inspiration for future projects."
The meetup begins at 6:30PM with some light food and drinks and time to network, followed by an hour for featured speakers and personal demos. The Digital Exchange is located across the street from the office's headquarters in Old Town Alexandria. The location is a 10-minute walk from Braddock Road metro, and ample parking is available on-site.
About Brightline Interactive
Brightline reimagines technology for consumer brand experiences through place-based interactivity. Brightline creates, builds, and produces fun digital experiences for global brands at major sporting events, entertainment venues and public location-based properties for automotive, CPG, technology, airlines, beverages and other products and services. Headquartered in Alexandria, VA, Brightline is committed to creating innovative, viral and scalable brand activations.