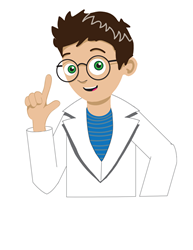 "I'm impressed with the APH system and its capabilities. The software has the power to provide copious amounts of data that assists plan managers in identifying trends, locating cost drivers and pointing the way toward innovation and savings."
Irving, Texas (PRWEB) November 18, 2014
Advanced Plan for Health today announced the introduction of Poindexter, a predictive analytics risk engine custom built for population health management needs. As an evolution of the company's existing platform, Poindexter significantly enhances the way users manage their self-funded health benefit plans—a risk potential that has significant impact on their bottom line.
Poindexter's revolutionary Phenotyping and predictive modeling capabilities allow APH to examine each individual within the plan and incorporate real-world factors, such as demographics and behavior patterns, when identifying or predicting a person's health risk and associated healthcare costs. In doing so, Poindexter can predict conditions, gaps in care, inpatient admissions and readmissions six to 12 months in advance.
Providing analysis on a micro and macro level, Poindexter offers a clear view of opportunities with customized cost-saving solutions that help optimize health benefit programs. Poindexter is able to identify the current and future risks of individuals by analyzing claims data and individual behavior—not just through an aggregate percentage or a high-risk group based on chronic disease. With clear-cut data and actionable steps to enhance health benefit plan performance and value, Poindexter fuels Advanced Plan for Health's ability to improve the collective bottom line.
"I'm impressed with the APH system and its capabilities. The software has the power to provide copious amounts of data that assists plan managers in identifying trends, locating cost drivers and pointing the way toward innovation and savings," said Dan Burke, Director of Corporate Benefits, Turner Industries. "Poindexter, the latest version, builds on this robust platform, but with a set of features that makes it even more user friendly and nimble. It's also helpful when providing executive summary level content to senior management."
"The creation of Poindexter came from our desire to assist our employer, broker, provider and health plan customers manage risk and identify opportunities within a given population based not solely on diagnosis or cost, but also on the behavior of individuals," said Neil Godbey, CEO of Advanced Plan for Health. "Our customers appreciate the value of Poindexter and how it can be used to manage healthcare costs, and even avoid substantive and sometimes hidden medical and pharmacy expenses."
Efficiency is one of Poindexter's various cornerstones – easy-to-use point and click operation allows for quick access to desired information. For example, users can view high-level information, such as the number of plan members with medical claims over $10,000. They may then drill down to the details – cost and diagnosis for individual members – and also view predicted future costs for members expected to have claims over $10,000. Every piece of information is customized to the user.
About Advanced Plan for Health
Founded in 2004, Advanced Plan for Health (APH) continuously delivers customized and precise, cost-saving answers and actions that help brokers, employers, providers, health plans and others optimize health benefit programs to produce maximum value. APH leverages custom-built technology and an unparalleled history in health care data mining and analysis to generate a distinct view with proven, practical action plans. From troublesome trends in population health to inefficient providers, APH has the data and expertise to help its clients implement speedy actions that achieve short-term results and support long-term strategies. Additional APH offerings include the design and management of Nurse Navigation services, engagement and relationship building with local healthcare providers, health risk assessments, employee outreach strategies, as well as education and program implementation. Learn more at aph-online.com and mypoindexter.com
###