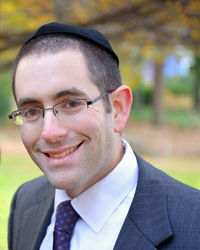 Pomona, NY (PRWEB) November 17, 2014
Dr. Jonathan R. Tiger presents an effective and safe way to replace missing teeth without the limited functionality of dentures or bridges through dental implants. Patients in Pomona, NY can now opt for modern dental implants, which anchor directly to the jawbone in order to imitate the performance and appearance of natural teeth.
When one more teeth are lost, the supporting jawbone begins to deteriorate and disintegrate, which is why seeking treatment for missing teeth is imperative. Overtime, as deterioration continues, dental appliances such as dentures or bridges may no longer be properly supported. Ill-fitting dentures may also put pressure on what bone is underneath, causing it to weaken further.
With dental implants, Dr. Tiger uses a titanium post to surgically implant it into the jawbone. The post fuses firmly during the healing process and eventually acts as the new root. A solid, natural-looking crown is connected firmly to the post, where it provides the stimulation necessary for healthy bone structure. Patients are left with teeth that look and function just as natural teeth.
Tooth loss can be caused by a number of factors such as injury or decay, however it is most commonly due to gum disease. Pomona, NY residents with missing teeth are encouraged to contact Dr. Tiger's office to learn more about replacement options, and determine if additional treatment is necessary.
To learn more about dental implants in Pomona, NY or the other services Dr. Tiger offers, people are encouraged to visit his website at http://www.tigerperiodonticsandimplants.com or call (845) 367-7008 to schedule a consultation.
About the Practice
Tiger Periodontics and Dental Implants is a periodontal practice providing personalized dental care for patients in Pomona, NY. Dr. Jonathan Tiger graduated from the University of Medicine and Dentistry of New Jersey in 2002 and belongs to the one percent of dental professionals currently providing the Laser Assisted New Attachment Procedure (LANAP®), the first FDA-cleared laser procedure for gum disease and periodontal treatment. To learn more about the dental services available at Tiger Periodontics and Dental Implants, please visit http://www.tigerperiodonticsandimplants.com and call (845) 367-7008 for the Pomona office or (845) 345-8199 for the Central Valley office.