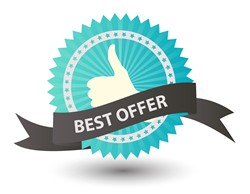 The newest home security discount list is made available as a tool to help homeowners and renters with the process of choosing and paying for a new home security system.
Seattle, WA (PRWEB) November 18, 2014
Experts at SecuritySystemPricing.com have made their newest list of home security system discounts available. All the discounts listed at the site are for top security system companies and include savings on installation, upgrades and monthly monitoring fees. The discount list is intended to make it easier for homeowners and renters to install and use the best home security system for their lifestyle.
Any person interested in seeing the most current list of home security system discounts is encouraged to visit SecuritySystemPricing.com.
SecuritySystemPricing.com is focused on helping consumers understand the home security industry and choose the best security system for their lifestyle. The newest home security discount list is made available as a tool to help homeowners and renters with the process of choosing and paying for a new home security system, an upgrade to a current system or the monthly monitoring fees that come with today's top home security systems.
Statistics show that homes with activated and properly used security systems are less likely to be broken into and are less likely to experience other property crimes than homes without a security system. In addition to security systems protecting individual homes, communities and neighborhoods with a high rate of security system use experience less overall crime as a whole. These statistics prompted experts at SecuritySystemPricing.com to provide a list of home security discounts that can aid homeowners and renters in installing and using a top rated security system in order to keep their family, property and neighborhood safe.
The current list of discounts available at SecuritySystemPricing.com includes discounts for installation, equipment and features and monthly monitoring. All of the discounts and security system companies listed have been reviewed by experts and are considered trustworthy and reliable.
Discounts for installation services can help offset the cost of getting a new security system up and running at a new location. Installation discounts are available for hardwired systems as well as wireless systems. The equipment and features discounts that are available from the SecuritySystemPricing.com discount list are intended to ensure that all homes are properly protected with the features that are appropriate for the home and lifestyle of the family. Equipment and features discounts help all families install the right services for the most security. Monthly monitoring discounts available for the top rated security systems help offset the monthly cost of security system monitoring provided by a trustworthy security system company. The monthly monitoring cost includes 24/7/365 protection and response from trained professionals, so every home is constantly guarded against attacks or emergencies and all incidents are responded to quickly.
SecuritySystemPricing.com invites all homeowners and renters to view the newest list of security system discounts available now at their site.
About SecuritySystemPricing.com:
SecuritySystemPricing.com offers ratings and intelligence from trusted experts on security systems for consumer review. Because the content is centered wholly around providing reviews and related information on home security systems, it is the singular source for consumers who are in market to purchase a security system to get the information needed before they buy, delivering significant cost and time savings. To learn more, go to http://www.SecuritySystemPricing.com.