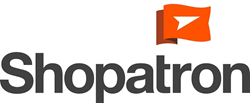 Shopatron's Perfect Sync technology gives Demandware customers access to another innovative solution to enhance their ecommerce fulfillment capabilities
San Luis Obispo, CA (PRWEB) November 18, 2014
Shopatron, a leading provider of cloud-based distributed order management (DOM), today announced the availability of the Perfect Sync technology integration in Demandware LINK, a best-of-breed community committed to accelerating the adoption of innovative commerce technologies that complement Demandware® Commerce.
The integration represents the first rollout of Shopatron's Perfect Sync technology, which provides real-time insight into front-end and order management systems to reduce time, labor and database errors. Perfect Sync supports a holistic, real-time view of orders, promotions and appeasements by leveraging existing ecommerce deployments, retail management systems and warehousing applications.
"The integration of Shopatron's Perfect Sync technology gives Demandware customers access to another innovative solution to enhance their ecommerce fulfillment capabilities," said Tom Griffin, SVP, Corporate Development at Demandware. "We are pleased that Lyons Consulting Group and Shopatron joined efforts to provide new capabilities to the LINK Partner Program."
Perfect Sync offers fulfillment and support capabilities, including in-store pickup, ship-from-store, inventory lookup, vendor drop-ship and customer care integration. The Perfect Sync technology integration is a joint project between Shopatron and Lyons Consulting Group.
"We are delighted to work with Shopatron to make distributed order management a reality for online retailers," said Rich Lyons, CEO of Lyons Consulting Group. "These capabilities will bring flexibility to ecommerce professionals and give them the ability to realize their omni-channel potential."
The Demandware LINK Technology Partner Program provides Demandware clients with a rich set of cutting-edge commerce technologies that can unlock revenue-generating opportunities and enhance the brand experience. By reducing the cost and complexity of integrations, Demandware LINK allows retailers to adopt innovative third-party technologies quickly and cost-effectively, allowing them to accelerate time to market and realize a faster return on investment.
"For over a decade, Shopatron has delivered distributed fulfillment solutions to online retailers," said Shopatron Founder & CEO Ed Stevens. "We continue to drive our omni-channel roadmap, enabling retailers to implement channel-agnostic solutions that deliver world-class shopping experiences."
About Shopatron
Shopatron is the leading provider of cloud-based, distributed order management solutions. Our patented Shopatron Order Exchange allows branded manufacturers and multi-channel retailers to seamlessly leverage the available inventory of every retail storefront and distribution center when fulfilling online orders. Unlike legacy order management software or custom-built solutions, Shopatron makes it easy and affordable to deploy advanced capabilities like in-store pickup, ship-from-store, inventory lookup and vendor drop-ship. With Shopatron, retail channels join forces to increase sales, turn inventory, and deliver a superior purchase experience to online shoppers.
About Lyons Consulting Group
Lyons Consulting Group is the industry's premier eCommerce Digital Agency, serving brand, retail, and B2B organizations with tailored eCommerce solutions that maximize online potential. From its headquarters in Chicago, the firm offers a full range of services beginning with Digital Strategy and Digital Marketing and extending through Experience Design, Platform Implementation, Application Development, Hosting, and Support. The approach is holistic—to provide every client with a creative, robust and increasingly profitable eCommerce website. LYONSCG is eCommerce Realized!