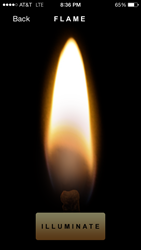 Our hometown is Plymouth, so of course we want to help light the way toward this momentous historical event. - Rob Goergen, President of PartyLite Worldwide
Plymouth, MA (PRWEB) November 18, 2014
In 2020, America will celebrate the 400th anniversary of the arrival of the Mayflower in Plymouth, Massachusetts. And the excitement is already building. That's why Plymouth, which is visited by thousands every year and known around the world as "America's Hometown," is starting the countdown to 2020 this Thanksgiving season with an event on Friday, Nov. 21, called "Illuminate 2014."
The event will feature a candle-lighting ceremony inspired by a journal entry of Plimoth Colony's Governor William Bradford, who wrote about the first decades of the settlement: "As one small candle may light a thousand, so the light here kindled has shown unto many."
PartyLite, the world's number one candle party company -- headquartered in Plymouth for the last 41 years -- is very proud to join its hometown as a sponsor of Illuminate 2014 and subsequent annual events leading up to the historic 400th anniversary.
The Nov. 21 event will "illuminate the inspirational message of thanks and gratitude that accompanies Thanksgiving," say the event's planners at Plymouth 400, a not-for-profit organization formed to lead the planning and execution of the 2020 anniversary. "The Plymouth 400th Commemoration will highlight America's story of challenge, perseverance, and thanksgiving that began with the 1620 landing of the Pilgrims and the relationship with the Wampanoag people."
PartyLite, whose candles, home décor and home fragrance products are available in 23 countries around the world, will provide much of the actual illumination, including donated candles for luminaria and candle-lighting ceremonies.
PartyLite is also sponsoring the Plymouth 400 Illuminate mobile app, which will allow people in Plymouth, Massachusetts, to engage with participants in sister city, Plymouth, England, and connect through the app's social media photo-sharing feature. The app also gives users the ability to light a virtual candle to illuminate in their own communities.
As most schoolchildren can tell you, the first major event in American history happened in Plymouth, Massachusetts. The year was 1620. The moment was the landing of a three-masted merchant ship called The Mayflower and the arrival of the brave Pilgrims on these shores.
Thus came the founding of Plymouth Colony and, after surviving the first bone-chilling winter, the very first Thanksgiving celebration. It was a time of enormous significance in the history of what was to become the United States of America.
"We're honored to be sponsors of this great celebration," says Rob Goergen, President of PartyLite Worldwide. "Our candles are made in America and in England, and our hometown is Plymouth, Massachusetts. So of course we want to help light the way toward this momentous historical event! We've absolutely loved being part of the wonderful Plymouth community for 41 years. Many of our home office employees live here. Additionally, our company history dates back 100 years to Cape Cod and to the great New England tradition of candle-making.
"That said, it's also really fun in today's world to be sponsoring a mobile app that will help connect people everywhere with the global tradition of lighting candles to celebrate special occasions and commemorate important events. Candles are part of nearly every culture, and people everywhere always respond in heartfelt ways to candlelight."
About PartyLite
PartyLite is the world's number one party plan company selling candles, candle holders, flameless fragrance and wax warmers as well as holiday and home décor available in 23 countries, predominately through independent PartyLite business entrepreneurs. Since 1997, the PartyLite family of consultants, customers and employees has raised more than $14 million for the American Cancer Society and nearly $4 million for Children's Miracle Network. In 2014, PartyLite celebrates 41 years as the global leader in its category and 24 years as a member of the distinguished Blyth family of direct selling companies (NYSE:BTH). PartyLite is one of 53 Direct Selling Association member companies recognized during the 2014 annual meeting for participating in DSA's Code Communication Initiative, focusing on observing and communicating the DSA Code of Ethics as widely as possible. Based in Plymouth, Massachusetts, PartyLite is a member of the Direct Selling Association and the Better Business Bureau. For more information, please visit http://www.partylite.com.