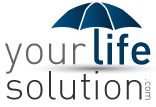 Chicago, IL (PRWEB) November 18, 2014
YourLifeSolution.com, a service which allows consumers to instantly compare competing life insurance quotes online, is today publishing what they have found to be the best carriers in regard to term life insurance for smokers. "Permanent life insurance is often not the right option for smokers. Most current smokers are serious about quitting in the next 10 or more years and it's not necessarily savvy for them to pay through the teeth for the rest of their life for a vice they will likely be free of relatively soon. Term life insurance for smokers is a bit more expensive than for non-smokers, but it's still well within reach and generally costs less than cigarettes", said Eric Smith, the founder and independent life insurance agent of YourLifeSolution.com.
Term Life Insurance for Smokers is Best Provided by the Following Carriers According to YourLifeSolution.com:
Banner Life
Sagicor Life
Fidelity Life
Protective Life
The best carriers for smokers can be viewed at the following link by selecting "current user" to the tobacco question. http://yourlifesolution.com/lifeinsurancequotes/#onlinelifeinsurancequote
All of these carriers can be accessed via YourLifeSolution.com's service.
YourLifeSolution.com encourages smokers, e-cigarette users, and non-tobacco applicants to view their own life insurance rates at YourLifeSolution.com. Information can also be obtained by phone at 888.374.2764.