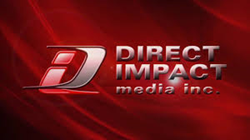 We help businesses achieve their goals by producing clear and effective business videos.
Vancouver, BC (PRWEB) November 18, 2014
Vancouver Video Production Company, Direct Impact Media, has recently announced the introduction of 4 new pricing packages for clients. Since each client has a different set of needs, the company has constructed different packages in order to meet the unique needs of each client. The 4 new pricing packages are called Small Business, Business Plus, Graphics Only and Video Blogs. These packages are made so that clients are well-equipped to form the budget of their video campaign.
"We help businesses achieve their goals by producing clear and effective business videos," states a representative of the Vancouver video production company. "Whether it is a company profile, customer testimonial, product overview, or a video blog, we help our customers communicate their message in a clear and compelling way. We consult, write, produce, and edit your video, taking your idea from concept to finished production. Every business has a story that needs to be told – let us tell yours with a professionally produced video."
Brief descriptions of the 4 pricing packages for corporate videos are given as follows:

Small Business – this is a basic company video ranging between 90 seconds and 3 minutes and constituting of concept development, up to 3 interviews, video footage or client supplied images and 1 day location shooting in up to 2 locations.
Business Plus – this includes everything in the Small Business package and a written script, professional narrator, teleprompter, green screen and 1 to 2 days of multiple shooting locations.
Graphics Only – this package includes a video made of graphics and photos and includes full graphic treatment, storyboarding, stock music track, concept development and an optional narrator.
Video Blogs – this package comprise of 4 to 6 video blogs produced in a day, content consultation, development of interview questions for interview style videos, stock music and basic graphics and 3 hours of studio shooting with prompter.
About the Company
Direct Impact Media is a Vancouver video production company that aims to produce videos for corporations and other businesses. For more information, log on to http://www.businessvideovancouver.ca/ or call 604.676.9870.