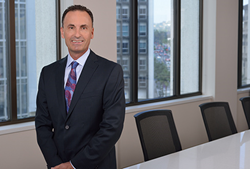 I am honored to be chosen to serve as The Alliott Group Deputy Chair for North America, and I am looking forward to ensuring the continued success.
(PRWEB UK) 18 November 2014
Alliott Group are pleased to announce that Ken Miles from NSBN has been appointed as the North American Deputy Chair.
NSBN which is based Beverly Hills, California has been building successful client relationships for over 60 years and has over 80 staff which includes 20 partners.
"The Alliott Group has been an important part of serving our clients' needs, both nationally and internationally. I am honored to be chosen to serve as The Alliott Group Deputy Chair for North America, and I am looking forward to ensuring the continued success of this vital organization" – commented Ken Miles
Alliott Groups' International Board consists of 12 members, who cover all geographical regions.
For additional information on NSBN please go to: http://alliottgroup.net/firm/view/828