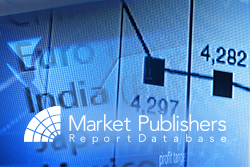 London, UK (PRWEB) November 18, 2014
The volume of the specialty polyamides market is expected to reach just under 5802 hundred tonnes by 2018, mainly driven by increased demand across various application sectors. Packaging and transport applications together are expected to account for close to 38.45% of the market share by 2015. Geography-wise, the APAC region is expected to post a CAGR of 8.7% through to 2018, followed by the Americas with an anticipated 7.8% CAGR. The value of the specialty polyamides market is driven by electrical & electronics, household goods/industrial engineering, textiles and sporting, packaging application sectors, among others. The market is projected to be valued at USD 1.8 billion by the end of the forecast period. The specialty polyamides market value in the APAC region is poised for a CAGR of 6.7%, with the Americas not lagging behind at 6% CAGR and followed by the European market at 5.7% CAGR. The transportation sector is likely to comprise around 33.5% of the total market share in 2018.
New research study "Specialty Polyamides (PA) - Global Trends, Estimates and Forecasts, 2012-2018" worked out by Axis Research Mind is now available at MarketPublishers.com.
Report Details:
Title: Specialty Polyamides (PA) - Global Trends, Estimates and Forecasts, 2012-2018
Published: November, 2014
Pages: 307
Price: US$ 4,210.00
http://marketpublishers.com/report/organic_chemicals/polymers/specialty-polyamides-pa-global-trends-estimates-n-forecasts-2012-2018.html
The report gives an in-depth review of the latest trends in the specialty polyamides market with a perceptive to determine the growth prospects in the near future. It identifies the numerous investment opportunities existing in the packaging business, presents an in-depth analysis across the leading geographies, discusses the latest market trends, explored region-wise demand factors, pinpoints key growth areas, presents accurate market size data, analyses the competitive landscape along with top companies, as well as provides profitable investment strategies.
Report Scope:

Comprehensive analysis of the trends prevailing in the specialty polyamides market.
Microscopic view of regional markets in volume and value terms.
Identification of the most important growth areas plus market sizing.
Discussion of the key specialty polyamides application areas.
Assessment of the region wise demand factor.
Investigation of the competitive landscape, including profiles of top 38 companies alongside key strategic activities and new product launches.
Examination of leading investment strategies.
Insights into market trends, estimates and forecasts for the period from 2012 through to 2018.
More new studies by the publisher can be found at Axis Research Mind page.