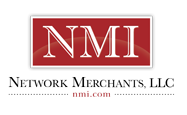 "With NMI's Payments Enablement Technology, Ability Commerce can offer their own branded payment solutions directly to their customers."
Delray Beach, FL (PRWEB) November 18, 2014
Ability Commerce, a leader in direct commerce software, today announced their partnership with Network Merchants, LLC (NMI), software engineers specializing in e-commerce payment gateways for companies who want to process online transactions in real-time anywhere in the world.
"Our partnership with NMI allows Ability Commerce to provide safe, secure payment solutions for our customers and stay on the leading edge of innovative payment trends in the market place like Apple Pay. With security issues top of mind for most multichannel merchants this season, we look forward to the depth of expertise our partnership with NMI brings to us, "said Patrick Reineke, Director of Technology for Ability Commerce.
"We are excited to partner with Ability Commerce," said Roy Bank, Chief Executive Officer for NMI. "They have developed a full suite of powerful solutions that many companies use to manage and run their businesses. With payment processing being a critical component of any business, we believe this partnership is a perfect fit. With NMI's Payments Enablement Technology, Ability Commerce can offer their own branded payment solutions directly to their customers."
About Network Merchants, LLC (NMI)
Network Merchants, LLC builds e-commerce payment gateways for companies that process retail and online transactions in real-time anywhere in the world. With an exceptional team of software engineers, NMI created, maintains and delivers a substantial suite of payment solutions through a unique channel of distribution. This channel is comprised of financial institutions, ISOs/MSPs, payment processors, VARs, e-commerce developers and hardware manufacturers interested in retaining their existing merchant-customers and acquiring new business. With an easy to integrate transparent and private-label program, Affiliate Partners maintain their own look and feel while providing merchants with efficient and secure payment processing solutions. For more information, please visit http://www.nmi.com.
About Ability Commerce
Ability Commerce is a leading provider of order management, ecommerce and financial software platforms that help growing businesses increase revenue reduce overhead and engage with their customers. The company ranked No. 3 in the Marketplace Management category on Internet Retailer's 2014 list of Top Second Collective 500 ("Second 500") Leaders. Its comprehensive solutions, which enable companies to acquire, convert and retain customers more efficiently, include the Ability OMS (order management system) module and the SmartSite ecommerce platform. Also, as a Microsoft Gold Partner, Ability Commerce offers the Microsoft Dynamics GP ERP (enterprise resource planning) solution. While founded in 1999, Ability Commerce leverages more than 30 years of combined direct marketing and management experience from its sister company, Marketing Concepts, a forerunner in the direct commerce industry. For more information about Ability Commerce, visit http://www.abilitycommerce.com or email info(at)abilitycommerce(dot)com