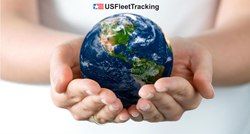 In October of 2013, Avonte Oquendo, a 14-year-old autistic boy, disappeared.
Oklahoma City, Oklahoma (PRWEB) November 20, 2014
In the Autism community, "Elopement," is a term given to the action of a person leaving a safe area without notice or permission. When an autistic individual elopes, they many times will put themselves in a very dangerous position, and in many cases unfortunately, this elopement leads to their premature death. Non-verbal individuals are in even greater danger since they cannot communicate any information about themselves that would give authorities a way to help them locate their families.
In October of 2013, Avonte Oquendo, a 14-year-old autistic boy, disappeared from his public school in New York City, thus starting a citywide search that ended in tragedy when his remains were found months later.
According to an article released in August of 2014 by Autism Speaks Inc. Avonte's death brought about a fresh awareness and insight into the dangers involved in autistic elopement. With this heightened awareness came a bill that introduced "Avonte's Law". Which was signed by New York City Mayor Bill De Blasio, August 7th 2014 which designates funds to employ the assistance of GPS tracker devices given to voluntary families of autistic children. If Avonte's family or even the school had access to a GPS tracker, they may have been able to located him before he entered harms way.
More recently in July 2014 a 5 year old boy with autism named Gene Anderson wandered from his home in Cass County Missouri and was found 7 hours later. Sadly he had drowned in a neighbors pond. This begs the question if such a law is needed in other parts of the country.
The good news is that Sen. Charles Schumer has recently introduced a federal bill also named "Avonte's Law". If passed, this bill would provide $10 million a year in federal funding over five years to local law enforcement agencies to acquire tracking devices to protect children with disabilities who wander and to train police on how to interact with people with disabilities.
Why GPS trackers are the right solution.
1. GPS trackers could be easily implemented.
Consistency is important to a child with autism, therefore, a GPS tracker device can, in theory, be installed in virtually anything; inside that armband they love, their favorite t-shirt, favorite necklace, etc.
2. GPS Trackers provide invisible geofence technology.
Just as geofences are used to secure business vehicles and equipment from theft, that same GPS tracker technology can alert parents and caregivers. A GPS tracker will monitor their movements so even if they elope, they are not far from their safe return.
3. Families utilizing GPS trackers can still retain privacy.
Families that opt into this program in New York are able to keep the ability to track their child firmly in their hands. Instead of the schools being able to keep tabs on the child 24/7. In a case such as this the school would first contact the family and the family can then share the GPS tracking information with them.
The cost involved with using this technology may be too much for the average family, but with funding, this bill could help fill that gap. If GPS trackers can do wonders in the commercial world, just thinking about that same technology saving the lives of autistic children around the nation.
To read more about this Avonte's Law Click Here.
Give U.S. Fleet Tracking a call to find out more about GPS tracking at 405.726.9900! To view our GPS Tracker selection Click Here.