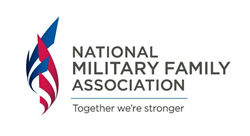 Military families around the country will now be able to connect through MyMilitaryLife...
Alexandria, VA (PRWEB) November 18, 2014
The National Military Family Association (NMFA), a nonprofit that works to strengthen and protect military families, was awarded the 501cTech Innovation Award for their mobile app, MyMilitaryLife. The Technology Innovation Awards, presented by Accenture, CenturyLink and BAE Systems, recognize local nonprofits for innovative technology ideas.
MyMilitaryLife is a free Android and iPhone app created by NMFA to connect military families with resources customized to fit their lifestyle. NMFA will use the $7,500 cash award to complete the final feature of the app, which will enable military spouses to add content and recommend resources to their peers.
"We're thrilled 501cTECH and their partners see the value in our product, and we're excited to finalize this new feature," said NMFA Executive Director Joyce Raezer. "Military families around the country will now be able to connect through the app by sharing ideas, stories and helpful hints on how they navigate the challenges of military life."
Project ideas were reviewed by a panel of executives from leading technology companies, including Accenture, CenturyLink, Blackboard, Facebook, GE, Google and Salesforce. Besides the cash award, the winning organizations also receive consultations with 501cTECH, Accenture and CenturyLink to help bring their innovative ideas to life.
"If there's a singular message we'd like to convey as an organization, it's that technology is just as important to nonprofit organizations as it is to big companies," said Julie Chapman, President and CEO of 501cTECH. "If we, as nonprofits, want to make an even bigger impact in the community, we need the proper resources."
Read more about the award and 501cTech here: http://www.501ctech.org/celebration-of-technology/technology-innovation-awards-overview/.
About National Military Family Association
The National Military Family Association is the leading nonprofit dedicated to serving the families who stand behind the uniform. Since 1969, NMFA has worked to strengthen and protect millions of families through its advocacy and programs. They provide spouse scholarships, camps for military kids, and retreats for families reconnecting after deployment and for the families of the wounded, ill, or injured. NMFA serves the families of the currently serving, retired, wounded or fallen members of the Army, Navy, Marine Corps, Air Force, Coast Guard, and Commissioned Corps of the USPHS and NOAA. To get involved or to learn more, visit http://www.MilitaryFamily.org