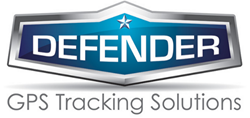 When you talk about technology solutions like ours with folks in the towing industry, their close ties with lenders is always a key topic
Miami, FL. (PRWEB) November 18, 2014
Skypatrol, a global leader in GPS integrated tracking solutions, announced that it is attending the American Towman Expo, at the Baltimore Convention Center, in Maryland. The Skypatrol team plans to show off all the tools and capabilities of Defender 2.0 Including the new DVT (Data Verification Tool) and the one click Repo tool. Skypatrol is also recruiting sales agents from this industry to enhance its sales team to the auto dealers and finance companies to offer Defender 2.0, the #1 vehicle finance risk mitigation software platform.
Developed for the vehicle finance business, Defender 2.0 has the DVT (Data Verification Tool), a unique feature that makes it possible to verify customer data right from the platform, quickly and affordably, resulting in better lending decisions. In addition, 'One-click Repo' mode (patent pending) lets users securely send critical information about a vehicle's whereabouts to the repo team along with the ability to use the Defender 2.0 Platform. These tools give Defender 2.0 users a clear advantage when it comes to tracking and protecting their collateral.
"When you talk about technology solutions like ours with folks in the towing industry, their close ties with lenders is always a key topic. We are constantly receiving requests for us to demo the Defender 2.0 platform for their customers. Defender 2.0 just makes the whole repo process run a lot smoother, and that is in everybody's best interest. That's why we think that working with towing businesses as agents makes a lot of sense. We are looking forward to making a lot of new friends at the show," says Robert Rubin, Skypatrol CEO.
Defender 2.0, awarded "Best Vertical Platform" at the M2M 2014 Conference, offers many ways to improve portfolio performance for its vehicle finance customers. One is the ability to send 'payment reminders' by email or text message. This is an important feature that results in more on time payments and a stronger cash flow. Always working to offer the best vehicle finance solutions, Skypatrol recently announced new Defender 2.0 capabilities: its innovative 'Installation App' that not only allows faster installations, but also provides the ability to test the GPS function right on site; and, its 'Data Verification Tool (DVT)' that helps lenders quickly and inexpensively check critical customer background information.
About Skypatrol LLC
Skypatrol builds innovative software tools uniquely combined with its proprietary GPS hardware and firmware to help businesses monitor, protect and optimize mobile assets in an increasingly machine-to-machine world. Skypatrol serves many markets including vehicle finance, fleet management, mobile asset tracking, automobile dealerships, outdoor sports and motor sports. Skypatrol is a global leader in integrated GPS tracking solutions on a wide variety of platforms including GSM and CDMA cellular networks and dual mode satellite devices, serving customers in the Americas, Europe and Asia. For more information, visit http://www.skypatrol.com.