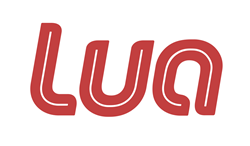 New York City (PRWEB) November 19, 2014
Lua, the mobile-first enterprise communications solution, today announced its integration with Microsoft Active Directory, making user management within Lua even easier for enterprises. Thousands of users can now be quickly added, organized and managed centrally allowing for updates to seamlessly populate across Lua as well. Integrating with Active Directory marks the latest step in Lua's mission to improve companies by providing employees with instant and secure access to the right contacts and information they need to get their jobs done efficiently.
"Enterprise leaders and IT administrators need solutions that work well together in today's technology-heavy workplaces. Through our integration with Active Directory, enterprises can skip the hassle of cumbersome rollouts and equip their employees with instant and secure communication in minutes," said Michael DeFranco, CEO and Founder, Lua. "We built Lua so that any user could immediately reap the benefits of access to their colleagues and information, with no training required. We're now making things even easier for administrators with enterprise-grade user management so that they can focus on keeping a single directory up to date, and rest easy knowing that information is synced across all users and devices."
Lua's Active Directory integration is the company's latest move combining its powerful solution with services that increase its critical role in each user's workday. Other existing integrations boost file-sharing within Lua via cloud storage services including Box, Dropbox and Google Drive. These enhancements further contribute to the power of Insights, Lua's analytics dashboard that provides administrators with actionable business intelligence around how staff interact across departments and roles in order to strengthen organizational effectiveness and minimize inefficiencies.
About Lua
Founded in 2010 in New York City, Lua is the mobile-first communications solution for high-performance organizations. Lua offers a secure, cross-platform solution that includes powerful messaging and calling, an interactive directory, easy file sharing with unlimited storage and increased accountability through essential ReadReport tracking. Lua also provides analytics that drive decision making through Insights, the company's proprietary business intelligence dashboard.
Backed by investors including Abundance Partners, IA Ventures, Strauss Zelnick, Aaron Stone and John Maloney, Lua delivers a powerful, enterprise-grade solution to teams across healthcare, mobile sales, events management and the government, driving speed of action through easy, always-on communication. Lua also provides government-grade protection as a trusted vendor for the Department of Defense.
For more information, please visit: https://getlua.com/