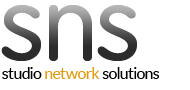 SNS continues to lead the way in workflow defined shared storage solutions, John Diel will be a tremendous asset in helping SNS to drive sales, improve product development and training and most crucially, strengthen the overall customer experience.
St Louis, MO (PRWEB) November 25, 2014
Studio Network Solutions (SNS) has brought John Diel on board as Director of Sales. Diel, currently based in California, brings an expansive range of professional broadcast and post production sales experience to the company, which he will leverage to drive sales of SNS technology with SNS's channel of Resellers worldwide.
"Having many years experience in this industry, I've been fortunate enough to work with the top software and hardware technologies for video and broadcast," said Diel. "When the opportunity to work with SNS arose, I was thrilled with the prospect of joining this winning team. SNS Shared Storage products give video professionals more than simply the best SAN+NAS solution on the market, but an entire workflow makeover that's essential for every production professional."
An accomplished sales and business development professional of over 13 years, Diel has developed global channels for industry players such as Autodesk, Telestream, Sorenson Media, Heuris, Inc and more. Diel has a broad knowledge of multiple vertical markets including government, media and entertainment, broadcast, sports, gaming, as well as education and training, where he headed up the sales team for Class on Demand. Diel has a spotless reputation for getting things done and his likability has enabled him to establish long-standing OEM, channel, partner and customer relationships with companies such as Apple, Avid, HP, Newtek, Fox, CNN, NFL, MLB and NASCAR. Diel has a complete understanding of the entire production ecosystem, having worked at companies that build components for every facet of the production process. He holds a Bachelor's degree in Business and Marketing and a Master's in Media Communications from Webster University in St Louis.
"SNS continues to lead the way in workflow defined shared storage solutions," stated Ryan Stoutenborough, President, SNS. "As we move into 2015, there is much more in store in terms of product development and company growth," stated Ryan Stoutenborough, President, SNS. "John's extensive dealings with global sales channels combined with his technical know-how will be a tremendous asset in helping SNS to drive sales, improve product development and training and most crucially, strengthen the overall customer experience. We are excited to have him on board."
About Studio Network Solutions (SNS)
For over 15 years SNS shared storage hardware and software solutions have been advancing workflow efficiency for Mac, Windows and Linux workgroups for content creators worldwide. EVO, SNS flagship shared storage server combines high-performance with extensive connectivity in a single product, including 16Gb/s Fibre and 10Gb/s Ethernet. With EVO's ShareBrowser desktop client, you can search, index, preview, protect and verify assets with no additional software required. SAN or NAS, or both at the same time, EVO is designed for online real-time use with leading applications including Apple, Adobe, Autodesk, Avid and Blackmagic. For more information visit http://www.studionetworksolutions.com
###