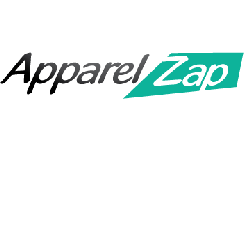 Salt Lake City, Utah (PRWEB) November 19, 2014
Apparel Zap is making yet another big splash in the world of customized apparel by introducing a new screen printing service. The pioneers at ApparelZap.com want to help the world reveal its uniqueness and this latest feature is one of the most effective ways to do so. Instead of browsing through a multitude of cookie-cutter images in the hope of finding one that showcases the wearer's personality, Apparel Zap customers can use their own images to ensure the final product is exactly what they want.
Custom screen printing features and options include:

Bulk order pricing
Support for one product or large bulk order
Up to six colors per product
In-house customs design and artwork available
In-house artists
Logo creation
Image touchups
Custom embroidery (request for bid option)
Monograms (request for bid option)
Pricing includes setup fees
Pricing includes film charges
Brand name apparel by Adidas, New Balance, Hanes and more
T-shirts, hoodies, polo shirts, outerwear, wovens and fleece
A leading force in customized apparel, ApparelZap.com remains committed to providing individuals, businesses, organizations and associations with customized clothing designed to meet their needs.
About Apparel Zap
Apparel Zap provides superior, affordable custom screen printing and embroidery services for individuals, organizations and special events. Developed to supply reliable and user-friendly on-demand services, Apparel Zap offers solutions such as a customizable apparel model that works with any size or special request. For more information about Apparel Zap's customizable services and products, visit apparelzap.com or contact an authorized consultant through the website's online contact form.